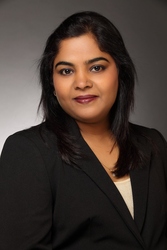 Reshmma Gulati

Mumbai, Maharashtra
Career Coach, Relationship Coach, Life Coach
MBA, ICF ACC, NLP Practitioner(Dr Richard Bandler certified),Sound healing practitioner
I coach women who aspire to have Personal Excellence in their life, I assist them to transform their challenges & limitation into clear strategy & action to achieve Excellence. Leave them feel RENEWED
About Me
Meet Reshmma Gulati, your Life Coach who's here to support you through the thick and thin of your journey to success. She brings with her a profound experience of being the perfect Excellence Coach. An MBA from a reputed B-school, she has more than 25 years of experience in many large corporate. Through this power-packed background, she brings immense knowledge and expertise in corporate practices to the table. Her positivity and cheerful character makes her an ideal change agent. She is recognized for her people development skills where she grooms new talents and empowers them to succeed. She believes in going with the flow of life and that makes her immensely strong-willed person to fight any challenges that are coming her way.
To add to her portfolio, she is also an NLP Practitioner (certified by Richard Bandler), EFT Practitioner and Wellness and Healing practitioner in various modalities.
Experience the journey of self-discovery and achieve greater success through Reshmma's coaching process of combining metaphysics, Neuroscience, NLP & Coaching.
So, if you're facing challenges in your career or simply aspire to attain new heights, you know whom to reach out to. Come, experience first-hand, the simple yet highly successful and proven sessions in life coaching. Discover yourself!
Reviews
8 reviews (4 verified) (5.0)
Prasad
It created a positive energy and belief. She was very friendly and was too helpful. Thanks to her

Janet Joseline
Arjun Malhotra
Reshma is an excellent listener. She balanced very well between giving me the freedom of expressing myself and sharing her thoughts at the same time. Previously when I have gone to a mentor it is either me speaking or the mentor speaking. It always felt like a one-way conversation. With Reshma, I could very well feel a healthy conversation building and she very quickly bridged the gap of unknown between her and me. Along with this, the exercises she performed with me have added a new perspective of self-discovery in my life. It left me curious in a positive way. I would strongly recommend Reshmma if you are looking for someone who would help one understand themselves better and is an open-minded person.

Moupiya Ukil
I am so blessed to have a coach like Reshma. In my Journey of last 6 months of coaching with her I have overcome my anxiety issue which was 20 years old, I increased my effectiveness and efficiency in my office, I got the best employee award and bonus, I am very balanced and happy person now. I am completely transformed from a negative to a positive being!!! all thanks to her.

Sheela D'souza, Sr Manager HR-Onboarding, UPL, Mumbai
Before I got into coaching sessions with Reshma, I had failed twice in my network marketing business. I wanted to really do well in my business as I am not very educated and from this business I wanted to create my identity as a Business woman. I am very thankful to her as from her 1st session itself we made very structured and focused plan for 90 days to achieve my focused Goal of a particular level and I am thrilled to announce that I have achieved the same!!

Niksha Dhuri, Housewife-Network business owner, Mumbai
She is very effective and keeps pushing you to achieve your goal. I lost 10 kgs in 3 months time and enjoyed my sessions with her. From day one she made is so simple and I got clarity. We worked on a structured step by step process. I am now doing sessions on getting my dream Job with her.

Mehul Zawar, Chartered Accountant, Mumbai
Coaching sessions with her helped me fetching my dream job in just 45 days. Her style is very simple yet profound. I am much more confident and have developed a very good self esteem and other skills required to be very effective manager.

Kshipra Dani, Relationship Manager, HDFC Bank, Mumbai