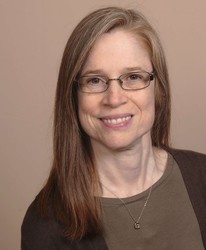 Rhonda Pfaltzgraff-Carlson

Cincinnati, Ohio
Leadership Coach, Spirituality Coach, Career Coach
GetPositive Coach, Spiritual Director, I-O Psychology
I provide opportunities for leaders and professionals to find their purpose, enhance their leadership, integrate their faith and work, and build cultures that support service excellence.
About Me
My passion is helping people and organizations live into the fullness of their potential by increasing their awareness, enhancing their work life, and fostering their ability to serve with excellence.
I create and hold safe spaces for leaders and professionals to cultivate awareness, align more fully with reality, and produce innovative insights.
I offer:
1) Leadership Coaching
I offer values-based leadership coaching that helps people develop leadership skills, cultivate collaboration, and enhance performance.
In particular, I help people and teams develop a service-minded approach to leadership. Service-minded leaders value and develop people, build community, provide and share leadership, and display authenticity.
This approach results in increased well-being, commitment, performance, innovation, and service excellence.

2) Spiritual Direction
Spiritual direction helps people notice and respond to signs of Divine presence, purpose, and guidance in their life and work.
I offer spiritual direction for professionals and leaders who seek to integrate purpose, contemplative spirituality, and faith into their work, leadership, or workplace.
Spiritual direction helps people be more balanced and centered, live their purpose, and become more free to be in service to others.
My knowledge of industrial-organizational psychology and experience consulting helped me to see that intellectual knowledge and organizational development isn't sufficient for effective leadership and beneficial organizational outcomes.
I've come to believe that when people allow themselves to live into the deepest truths about themselves, others, and reality, they gain the freedom they need to thrive, make a meaningful difference to others, and create a better world.
Reviews
2 reviews (4.5)
Rhonda has brought tremendous wisdom and insight to our work together. I sought her out when I was at a career crossroads, feeling unfulfilled with my work, and wanting to find something more akin to a calling than a job. She's helped guide me to a deeper understanding of my own spiritual gifts and how they can show up in my career.

Laura L
I loved working with Rhonda. She helped me discern my spiritual gifts and see how they are manifesting in my life. With her guidance and support, I tested out leadings that stretched me to go beyond my comfort zone in healthy ways.

CQ