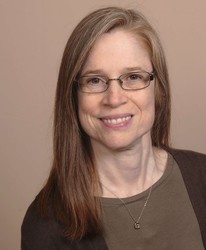 Rhonda Pfaltzgraff-Carlson

Cincinnati, Ohio
Spirituality Coach, Executive Coach, Business Coach
PhD, Industrial-Organizational Psychology, Spiritual Direction
I help executives and leadership teams claim higher purposes and build cultures of service excellence by helping them access spiritual guidance and integrate its wisdom into their operations.
About Me
My passion is helping people and organizations gain access to the Divine so they can find wholeness and live into their full potential.
Through spiritual companionship, I help my clients expand their self, social, and spiritual awareness, develop their relationship with the Divine, and integrate their faith and work. This approach can help them live with greater freedom and contribute to others' well-being. It can also help their organization know and achieve its higher purpose and cultivate a community-oriented culture that creates performance excellence.
I offer:
1) Spiritual Coaching - spiritual direction for working people. It's best for those who seek:
• the meaning and fulfillment that comes from living out their calling
• greater resilience and compassion for meeting the needs of others
• to be firm but fair in their role as a manager
• to become a humble yet effective visionary leader

2) Workplace Guidance - spirit-based business coaching. This service is designed to help:
• Christian executives who want to integrate faith/spirituality into their decision making and operations
• Entrepreneurs who want to support workplace spirituality and cultivate an innovative, resilient culture that helps its members thrive
• Established businesses who are looking for new ways to respond to volatility, uncertainty, complexity, and ambiguity (VUCA) or want to become more sustainable and socially responsible
3) Spiritual Advising - consulting that integrates spiritual wisdom into the workplace. These eight services areas are for business and organizational leaders who want to integrate spirituality and/or faith-based ideals (i.e., compassion and forgiveness) into their organization's systems and structures.
I am a member of the Academy of Management's Management, Spirituality, and Religion interest group and a member of Spiritual Directors International.
I would be honored to companion you on your journey.
Reviews
2 reviews (4.5)
Rhonda has brought tremendous wisdom and insight to our work together. I sought her out when I was at a career crossroads, feeling unfulfilled with my work, and wanting to find something more akin to a calling than a job. She's helped guide me to a deeper understanding of my own spiritual gifts and how they can show up in my career.

Laura L
I loved working with Rhonda. She helped me discern my spiritual gifts and see how they are manifesting in my life. With her guidance and support, I tested out leadings that stretched me to go beyond my comfort zone in healthy ways.

CQ