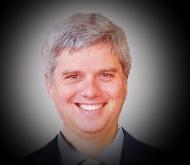 Ricardo Salas-Auvert Montreal, Quebec
Life Coach, Relationship Coach, Career Coach
MSc, NLP Practitioner, CBC
Are you feeling SAD, STRESSED, ANGRY, TIRED, or OVERWHELMED? Is your life lacking PURPOSE and DIRECTION? If so then it's time for CHANGE and the time is NOW!!!
About Me
Life getting you down?
Feeling stressed or overwhelmed?
Want to feel more empowered and in control of the choices you make?
If you answered Yes to any/all of these questions, let me help you find the way to your personal and professional happiness by providing you with the necessary tools and strategies to help create a new story for your life.
A licensed Psychologist in Venezuela, I am a Certified Cognitive Behavior Coach and a member of the Certified Coaches Alliance. Previously I have served as a Psychology Professor and Researcher, Psychological Advisor and Trainer of Social and Psychological Skills both in private practice and for international corporations including the Fortune 500 CEMEX.
My non-judgmental approach to coaching is to allow my clients the opportunity to discover themselves in a safe environment. I use tools from a variety of disciplines including Psychology, Sociology, Neurolinguistic Programming, Cognitive Behaviour Coaching, Career Counselling, and Mentoring. Depending on the client's needs, I offer different coaching modalities (challenging irrational thoughts, assertiveness training, relaxation, role-playing, guided imagery) to allow the client to reach his/her full potential.
Currently, I have a private practice as a Life Coach in Montreal, Canada. I offer my services in English and Spanish.
*****FREE INTRODUCTORY SESSION*****
I can´t promise to fix all your problems
but I can promise you won´t have to face them alone
Reviews
As a person and a coach, Ricardo is probably one of the most incredible people I have ever met. I have been working with him on a weekly basis for close to a year and he has literally changed my life. I was referred to him by my physician at one of the lowest points in my life. I was at a job that I hated, I was angry all the time, my self-esteem was shot and I pretty much hated myself and what I looked like. Ricardo approaches each session with patience, dedication and professionalism. He creates an open forum in which I can express myself freely. I have opened up to him about things that I would never share with anyone else, and never felt judged by him. The coaching sessions are not always easy, but Ricardo makes the experience as painless and comfortable as possible. He uses a variety of techniques including relaxation, and homework assignments to facilitate the coaching experience. Most importantly, he cares!!! It's really special to have someone text you after a difficult session to make sure that you are ok. Working with Ricardo has been one of the hardest yet most rewarding things that I have ever done, and I am forever grateful to him for allowing me the opportunity to learn how to love myself again. THANK YOU!!!!

- Heather, Montreal, Canada