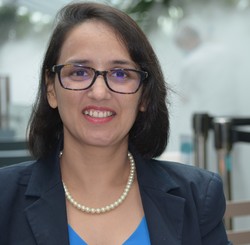 Richa Puri

Mumbai, Maharashtra
Money and Finance Coach, Retirement Coach
ICF Certified Coach, Certified Mindset Coach, Certified Behavioural Consultant, Associate Financial Planner
I help professionals working 9 to 5 jobs create financial freedom through emotion-proof financial planning. This enables my clients to pursue their dreams & aspirations without any financial anxiety.
About Me
I coach young and dynamic professionals, who aren't able to pursue their dreams and aspirations, to take control of their money & life and replicate their professional success in their financial lives.
Whether you want to be financially secure & confident, build the life of your dreams, pay off your debts quickly, follow your aspirations, find more time for real joys of life or change habits draining your money, I will help you achieve it.
As a coach, I am there with my clients at every step of their journey and support them in getting started, sharpening focus & sustaining momentum.
My current clients have been able to achieve – have great confidence in their financial decisions, pay-off long standing credit-card debts, have more time for family or their passion, save much more than they ever imagined, get over harmful money habits and live a happy & fulfilling life throughout changing circumstances of life.
My goal as a coach is to help you transform your relationship with money to create lasting prosperity & happiness in your life!
I believe you deserve to follow your dreams & you have strengths and qualities that when combined with 'guidance and dedicated effort' can enable you to create the life of your dreams!
The adversities I overcame while managing my finances together with my professional skills have helped me design my Signature solution 'Dreams to Reality'. Through my signature solution, I offer my clients a systematic process to first identify and then take action to move forward & deal with the hurdles stopping them from building financially successful and happy lives for themselves.
After working as a Financial Literacy trainer, I realized financial plans and literacy contribute only 20% towards creating financial security and "80% of your financial success depends on your relationship with money" i.e. how you treat money & how money makes you feel.
I welcome you to book a Free 30-minute discovery session with me.
Reviews
4 reviews (5.0)
Money and my emotional well being.. they are so deeply connected. Even though we are all aware that money affects us in many ways, but when it comes to our emotional well being, then we always think about things other than money. The truth is that money also affects our emotional and psychological health, and that what I realized during my session with Richa. She helped me identify my strengths, my risk capabilities, my goals and then suggested me different finance options that would suit a person like me. Truly a wonderful and fulfilling session. Thanks Richa

Ankita Jain
I first approached Richa with a pre-disposed notion to an issue bothering me. Her easygoing nature enabled to start the session well and her knack of gentle yet persistent probing led to uncover an altogether different reason, which one could say - was hidden in plain sight! This was such a revelation that it lifted a huge burden off my shoulders and gave altogether a new perspective. It was so empowering that it led to three more sessions with her, each on a different topic and each time I came out with a lot of confidence and peace which helped me steer forward in the direction I wanted to progress.

Puneet
Richa is a wonderful coach. I got clarity on how to progress with my career through her guidance. She is very patient and gives attention to details. I would definitely recommend Richa.

Nitika
I reached out to Richa as I was struggling to move ahead in my business and unable to identify the block. Onces I started working with her, it came as a surprise to me that my block was related to my money values. I was unknowingly trying to go against my money values which kept hampering my growth. Richa helped me identify my them using various tools during our coaching sessions and I experienced tremendous personal growth in just a few sessions. Its like a cloud was lifted. It was extremely self-assuring to learn about it and understand the reasons behind my several financial decisions. She helped me clear out all my doubts which eventually made it easier to set clear goals and work towards them.

Pronita Bhatt, Business Owner, Singapore