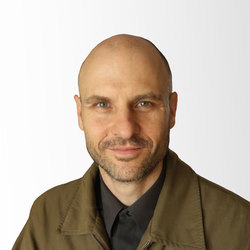 Richard Van Der Spuy

Hermanus, Western Cape
Life Coach, Relationship Coach, Executive Coach
Helping frustrated executives play bigger, get crystal clear and have a much deeper sense of purpose when taking that leap into the unknown.
About Me
I have a broad range of experience as a coach, having worked with CEO's, business owners, executives, married couples and individuals with all kinds of challenges and goals. Working mainly online, I regularly work with clients in the USA, UK, India, Israel, Japan, Singapore and South Africa.
I help my clients transform limiting beliefs and resolve inner conflicts towards greater inner alignment which empowers them to achieve their personal, relationship and career goals.
My approach goes straight to the heart of any issue which is deeply rooted in how all humans meet their needs. I guide my clients to understand what drives their behaviour and explore more sustainable ways of meeting their needs which ultimately leads to deeper fulfilment in their lives.
It is my belief that the quality of the relationships we have in life play a crucial role in our success and ultimate fulfilment so I often pay special attention to that aspect of life in my coaching sessions. This goes to the heart of improving emotional intelligence.
My goal is always to leave my clients independently empowered in a way that they are equipped with the best tools to move forward purposefully and intentionally after working with me.
Reviews
3 reviews (4.67)
Beyond thrilled and full of gratitude for the work done with Coach Richard. There is a saying that if you try to describe something that you have no words for, you are not doing it justice. I wont even try to describe the value this human brings to the work he does with clients, I can only highly recommend him. See for yourself and schedule time with Coach Richard. You wont be disappointed. Your seeds of potential will ripen within you that have long awaited water. Replenish yourself by booking your session now.

Lauren H
Mr Van Der Spuy is a very good coach. I had been going through crippling anxiety- social anxiety for most my life. With the coaching I got from Richard I was given the support an the tools needed to keep going and living my life without having any doubts in myself. Being able to maintain my anxiety symptoms and learning how to cope with my daily life..

Kelebogile Masilo
Richard is a fantastic coach! He is genuinely curious and asks very thoughtful questions that lead to new insights. Working with him has helped me clarify what matters to me & why and to show up in a way that I'm proud of. He also has a broad toolkit of methods & activities to draw on so no matter the challenge, he has a number of ways of approaching them. I highly recommend Richard!

Mike Gonzales