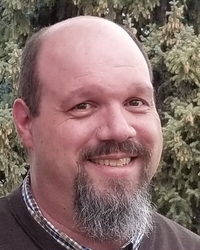 Rick Blood

Caldwell, Idaho
Life Coach, Relationship Coach, Spirituality Coach
Master of Education
I primarily work with single dads struggling to balance fatherhood, work, co-parenting, and having a social life.
About Me
I primarily work with single dads struggling to balance fatherhood, work, co-parenting, and having a social life.
If you are finding yourself fuming about your ex-spouse and how the relationship ended. If you can't understand your children's behavior and spend more time yelling than explaining. If things just seem to be going in too many directions too much of the time, I can help!
As a single dad myself, I understand the difficulties associated with:
- Supporting your children as they try to understand a confusing time.
- Balancing the need to be available for them and take care of yourself.
- Figuring out a style of discipline that teaches them without spiking your blood pressure.
- Coping with custody issues, co-parenting, and the emotions associated with "The Breakup."
- Understanding what's really important to you (and your kids) vs. what doesn't matter in the long run.
I can help you with these issues and more. I spent 30+ years as a therapist. Let me put all that experience into helping you through this difficult transition.
Responsible parenting is a challenge. The question isn't whether you get it easy, but how you focus, grow, and learn through challenges. If you and your children are still breathing, you're doing more right than you're doing wrong! Let's widen that gap.
This is your challenge. I will explore, strategize, and support, but it's still up to you. You not only can do it, but you're the only one who can. Let's go!
Reviews
2 reviews (5.0)
Rick is caring, thoughtful and compassionate. He is always ready with whatever I need - a listening ear while I ramble, or a gentle reminder to be kind to myself when I'm feeling down. Rick has seen me at some of my lowest moments and been the advocate I need to help myself push through tough personal times. Part of my life journey has required me dive into things that aren't easy and confront things I would rather avoid. Rick has offered appropriate suggestions and gentle pushes to help me identify ways to be the best version of myself.

Vikki N.
I worked with Rick for over a year to develop the personal strengths that I needed to be successful in both my personal and professional life. I highly recommend Rick Blood for his attention to my needs. He asked me what I wanted, and then helped me get there! Could not have asked for more. Matt D.

Matt D.