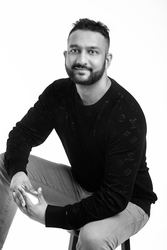 Business Coach, Executive Coach, Life Coach
BSc, MBA, NLP Master
I coach and develop organisations, students and established professionals in goal setting, personal development and thought consultancy incl relationships and work.
About Me
As a society our job is to make the world a better place for each other.
As a coach my job is to help corporations and individuals find their place in this ever changing and increasingly complex environment, allowing all of us to maximise how we can help and benefit from one another.
Change is one of the few constants in our world. I want to help you on this journey of change whilst preparing you for the excitement and challenges that lie ahead. You are not alone!
I offer tailored one on one development for leaders and executive managers. Our aim is to promote greater self-awareness and promote clear development. We aid our clients in their own personal progress. This includes self-discovery, making effective decisions, increased self-esteem and promoting well-being and health. I can help you understand how you can adjust your day to day activities and thought process to help manage stress and restore greater focus at home and at work. I help individuals think about their career and future, motivating them to turn goals into reality - creating an efficient and clear decision making process
Trynkle was founded after years of extensive experience in the Tier 1 government, finance, advisory and fintech industries. Having dealt with consultants during my time at C-Suite and Board level I have merged my skill set to launch Trynkle. I have worked across 6 individual geographies and managed teams in excess of 500 people. In addition, I currently advises multiple FinTech startups in South East Asia.
Founder of Trynkle, we aim to simplify the consultancy and advisory industry by offering direct, result driven advice. We provide achievable and observable outcomes; help our clients grow strategically, internally and culturally; prepare our clients for present and future changes; economic, social, regulatory; honestly appraise the current client position and possibilities.
Reviews
3 reviews (5.0)
I came to Singapore in 2019 as an IT engineer. It wasn't easy to adapt myself to Singapore and when the coronavirus hit, it was even harder. Being an expat, fairly new to the country, my social life was very limited. I didn't have friends who I could relate to or share my problems with. Solidarity was my companion, day in and day out. The level of insecurity and loneliness I was feeling at the time on top of all the culture shock that hit me wave after wave was overwhelming. Someone at work recommended that I speak with Rish to help me navigate through this hard times. He showed me how being alone is not that scary and helped to resolve some of the issues I have been facing alone. His approaches are always simple and easy to follow. He also has a great personality that gives me confidence. Thank you for all you've done for me, buddy.

Veejay K
Thanks Rish. My family has always been great cooks and I slowly discover my passion for cooking. Everyone has been telling us we should start our own business allowing more people taste the food. Mid last year, I finally decided to quit my full time job and start my own business running a restaurant. It was a lot of hard work but business was reasonable until COVID-19 hits the world. My business went downhill. It was then I came to know about Rish and his firm in helping business refocusing and adapting to new normal. We discussed and analysed some strategies that would fit my business. He helped me to see and think out of the box in keeping my business afloat. What's great about Rish is he cares about his clients. We still keep in touch every now and then even after my consultation sessions with him has ended. Have a quick chat with him when you're in doubt, he is definitely the person that could clear your doubt and show you a way forward.

Steven Lee
Rishs approach in helping to be more self confident was unusual but very fruitful. He helped me to identify where my insecurities and low self esteem came from and to understand my own thought process. On my transformation journey, he empowered me to reflect on myself and my past behaviour while looking at how much progress I have achieve. Now I live a more fulfilling life as I have a better understanding of myself. He has a calming aura in presence and very attentive to my needs and well being. Speak to him, and your perspectives will be altered in many aspects.

Abigail S.