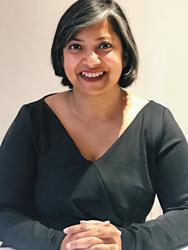 Rituparna Ghosh

Reading, England
Life Coach, Family Coach, Health and Fitness Coach
MBA, Mindfulness coach, positive psychology coach
I work with women & men who are struggling to have a child, and feel that it has consumed their whole lives. I help them find strength and resilience to deal with their TTC journey & get the fun back
About Me
Who am I?
Hello, I am Rituparna Ghosh an ICF ACC accredited coach with 150+ hours of coaching under my belt.
If you currently feel that trying to conceive has taken over your life and you've lost your mojo amongst the Medical jargon, the anxiety or friendly well-meaning (but useless ) advice, then I am the coach for you. If you feel currently betrayed by your own body and feeling that you're not good enough, then I am the coach for you.
I am confident Together, we can work towards getting you to reconnect with yourself and build up the strength and resilience for anything your journey might throw at you!
Why should you choose me?
I am an ICF Accredited ACC coach and along with that have done my diploma in transformational coaching. My biggest strength are my compassion, non judgement, warmth and heartfelt joy that coaching brings me.
My clients refer to me as their friendly neighbour hood coach, as someone who's walked this difficult path,nothing gives me more pleasure than watching my clients take steps towards reconnecting with themselves and find a way around what life's dealt them with!
Along with my diploma and certifications, I am also trained in mindfulness, positive psychology and cognitive behavioural therapy coaching.
How would coaching help you?
- Conversations that would help you take charge and gain confidence to put yourself first.
- Ability to make peace with your situation without guilt and exhaustion.
- Often thoughts are result of emotions, hopefully I can help you with tools and ways to stop yourself from going into a spiral
Unfortunately, coaching would also mean complete transformation and would address any deep seated issues the good old fashioned way, i.e by asking yourself uncomfortable questions, digging deeper, and moving forward one step at a time :-)
Reviews
4 reviews (5.0)
Coaching with Ritu has been a life changing experience for me. She has held me through the most emotionally challenging time of my life. When everything around me was falling apart, Ritu helped me stay strong and see a different perspective. She is extremely affable and I found it surprisingly easy to share such an incredibly private part of my life with her.

Disha
I've had a only a couple of sessions of coaching with Rituparna but multiple other interactions regarding various other reasons and she always comes across as gentle, patient and ready to listen. During our coaching sessions, she was able to accurately lead me to issues that were bothering me, identify important ones that were holding me back and best of all - she gave me simple and effective tools (which I still use) to achieve my goals. Her approach is friendly and conversational and is a brilliant mirror for your thoughts. I found myself in awe of her way of voicing questions in curious caring personal way. Thank you for your help Rituparna!

T Pinto
Rituparna has been a great mentor for me. She asks objective questions to understand the need and supports the mentee with required tools and simple tips with compassion and trust. Her support during the pandemic has helped me to guide my energy in a positive direction. I wish her the best in all her endeavours.

Kaveri Bose, Ex- Operations Manager at Amazon
I cannot recommend Ritzs coaching enough! Ritz coached me through some of the biggest changes of my life so far and I am incredibly grateful for this. I know I could not have achieved these changes by myself. Ritz first helped me to get clear on what I wanted in lots of different areas in my life, from my career to my relationship, and then she helped me to figure out the next steps so I could make these changes a reality. Her sessions always felt non-judgemental warm and light-hearted, which played a big part in making me feel safe to really open up and work through my fears, confusion, and insecurities so I could get out of my own way and learn to show up as my authentic self. I can honestly say my life is better as a result. Fiona Heaney Project Manager London

Fiona
The Smart Way To Find A Coach

1 Describe Your Goals

2 Get Matched

3 Free Consultations
Find My Ideal Coach Now