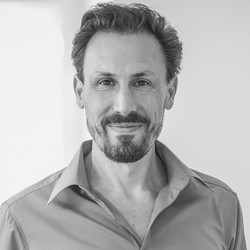 Dr Rob Angst

Berlin, Berlin
Business Coach, Leadership Coach, ADD ADHD Coach
PhD, Lean Six Sigma Master Black Belt, Toyota Kata Coach, Systemic coaching, Design thinking, Design sprint, Agile/Scrum
Supporting business owners, leaders and entrepreneurs to use their own challenges and changes as an opportunity for their personal and professional development - efficiently and successfully.
About Me
How I move you
.
For a longterm strong competetive edge, I support you in the continuous increase in efficiency, customer benefit and innovation.
.
Improving the use of your management resources and creating space for pro-active leadership through synergies between employee motivation and business goals.
.
What moves me
.
My passion as a consultant, coach, trainer and engineer is to apply my strategic, solution-oriented way of thinking for the success of my customers and clients, to impart knowledge, learn new things and improve existing things.
.
In doing so, I value clear, sincere communication and responsible handling of resources, both man and environment.
.
It is my conviction that almost all teams and managers can achieve lasting excellent results through targeted consulting, coaching and empowerment. For me these forms of support are the greatest enablers for internal growth and sustainable competitive strength of organizations.
.
Privately I am a passionate musician with international stage experience. From my concerts and sessions, I have learned that listening can be more important than virtuosity.
.
How I support you
.
Combining my systemic consulting and coaching approach with my background as an engineer, Lean Six Sigma Master Black Belt, project and corporate experience as well as Agile, Design Thinking and Toyota Kata know-how is how I add value to my clients and customers.
.
My clients appreciate the clarity, structure and a solution-oriented, data-based approach when working with me.
.
It is my professional claim to make myself superfluous, as the empowerment to self-efficiacy is the central element of my work.
.
I work with my clients both face to face and online. If you need support in the technical set-up of an online session I am happy to support you in that.
.
About my rates
.
To make my services available to leaders on all career levels, I offer different rates depending on their responsibilities and the required level of expertise.
Reviews
4 reviews (5.0)
Working with Robert, has been a highlight of my career so far! Him and I worked on numerous successful projects across the globe from Germany to Singapore. His understanding of improvement tools combined with his warm and charming personality have proven to be a recipe for success on a consistent basis. I would be more than happy to recommend Robert to any business.

James
Robert was a very professional and constructive internal consultant. He handled sensitive situations with tact and delivered first class insights that helped shape and drive our transformation activities.

Paul
delivers on time and to a high standard, very customer focused and has played a significant part in driving Lead time and output improvements. natural change agent, thrives on adding value, strong understanding and passion for increasing customer value and eliminating [process] waste, very logical and structured in approach. very strong communicator, very focused and communicates in a clear, simple manner, approaches wider forum effectively in a smooth way. thoughtful and thought provoking questioning, easy and always a pleasure to work with, well balanced and always calm, very process focused but with good common sense.

Comments from 360deg review
Rob coached me twice. Both coaching sessions have been very helpful to me. Rob´s questions and analyses led me to emotional calm and clarity. He made me aware of the position of my collegue, with whom I had some dificulties. As he made me conscious of my options and limits in my professional situation, I felt capable of taking action again. I liked Rob´s calm and prudent manner. I felt understood by him and was impressed by his rich professional experience. I highly recommend Rob as a coach.

Olivia Hahn