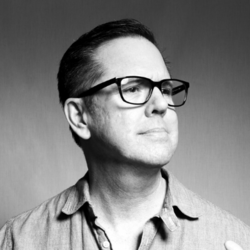 Bob Olmstead

Austin, Texas
Business Coach, Performance Coach, Leadership Coach
I help business owners doing 400K to 4M a year, funded startups, unlock the full potential of their leadership, brand, and business models. Stellar track record. Proven results.
About Me
As a Business Coach & Brand Strategist, I zero in on the deeper truths that inform your leadership, business, and brand. There are no hacks, just you, the human being and owner, and the things that move you to act.
A Vanilla Business Coach Delivers Vanilla Results. I Don't Do Vanilla.
RAPID CLARITY & ACTIONABLE INSIGHTS
Getting to the truth of things, the truth of people, providing powerful insights and direction, those are my superpowers as a Business Coach and Brand Strategist. I help business owners have the impact they crave.
> PERSONAL & PROFESSIONAL DEVELOPMENT
> OUTCOMES FOCUSED LEADERSHIP TRAINING
> BRAND STRATEGY, SCALING, & BUSINESS DEVELOPMENT
> SMALL BUSINESS MARKETING
> SMALL BUSINESS MANAGEMENT
Genuine connection. Fearless advice. Powerful teachings. That's my Secret Sauce as a coach and brand strategist. I don't bullshit people. I don't back down to keep a paycheck. I'm brand savvy and people passionate.
THE ULTIMATE COACHING EXPERIENCE
I only work with purpose-driven business owners that are hungry to learn and grow. My unconventional approach as a Business Coach and Brand Strategist typically includes:
> Phone coaching.
> Online collaboration.
> Teleseminars.
> Continuous learning assignments.
> On the fly, iPhone recorded coaching.
> Triage support.
MICRO RETREAT EXPERIENCES
Three hour online retreats that deep dive on a given issue. Micro retreats can be purchased as a stand alone experience or added to your 1on1 work with me as a Business Coach.
Micro retreats include a little pre-work, a 3 hour phone based retreat experience, and one sixty- minute follow-up call.
You can sign-up for my free (60) minute rapid clarity call at: TheClarityMaestro.com
Reviews
2 reviews (5.0)
Bob has what I (and many others) call Bob's sixth sense". He has an innate ability to tune into the underlying issue (whether that is fear, doubt, exterior circumstances, systems, or strategy) and works with you to fix it. What I love most about working with Bob is that he doesn't just preach or talk at me. He walks through the process with me, step by step, until I've mastered it myself. It's that kind of attention to his clients and to details, that makes the world of a difference.

Lauren Nash
Bob has the power to reach deep and find the defining truths of your life. When everything comes together, your real passions, the things that inspire, come front and center. The result is a profound sense of purpose and direction. In many ways, working with Bob is an awakening! His Jedi senses are wickedly accurate. Our business has tripled with Bobs guidance. We now offer the kind of customer experience that used to live only in our dreams. He has even mentored all three of our adult children in their careers! Trusting someone with your kids kind of says it all. Hire him. Jody & Sunday Muniz

Jody & Sunday Muniz