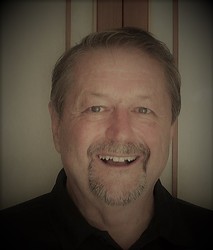 Robert Rigg

Bellevue, Washington
Relationship Coach, ADD ADHD Coach, Christian Coach
BA, MA, MS, Masters in Ministry, Masters of Science in Psychology with an Emphasis in Coaching, Chemical Dependency Counselor, BA Teacher Education,
If you are interested in Christ-Centered Transformational change to reveal your authentic self in Christ for answers to career, relationship, spiritual, ADHD, and other life questions, then let's talk
About Me
Over 25 years ago the Lord picked me up when I had fallen into certain destruction. He stopped my decline that began with my history of growing up in a dysfunctional family. My original family experience was the beginning of God's training me to help others. He fed me, loved me, and set me on a new path toward a new life. Like the slave in the desert (I Samuel 30) I was refreshed and renewed. It is my hearts' desire to walk with you on the Right Path Forward to revealing your Authentic Self in Christ, which is the answer to finding your peace and life plan.
My life was changed forever by God's love. He brought me to a beautiful relationship with my lovely wife Emiko. He gave me three beautiful intelligent daughters. He called me into ministry. He gave me a Degree in Chemical Dependency Counseling, a Bachelor's Degree in Education, a Master's Degree in Ministry, and a Master's of Science in Psychology Degree. Most of all He gave me a relationship with my Lord and Savior, Jesus Christ. As an ordained minister He has blessed me by crossing my path with hundreds of wonderful people to walk along side as they move through their own Transformational Change.
For over twenty years the Lord has provided a ministry of counseling and coaching others with a Biblical approach. I have education and experience in: life coaching; chemical dependency treatment; congregational care; ministry: teaching, preaching and counseling; teaching in public schools and more. My joy for serving others is supported by my years of experience, Biblical education and relying on Biblical truths to help others walk the Right Path Forward toward their Authentic Self in Christ.
Currently I am moving from working within the restrictions of being a state licensed counselor to pursue something closer to my pastor's heart by opening my Christ-Centered coaching practice to those who will benefit from a Christ-Centered approach to life.
Reviews
2 reviews (5.0)
Robert has a very warm and friendly presence, which helped me feel very safe and comfortable opening up to him. And Im glad I did, because Ive experienced a tremendous amount of healing I never could have imagined in just one season of having Roberts guidance in my life. Roberts coaching has allowed me to face all of fears (both real and perceived), and to take steps forward after feeling helpless, hopeless, and stuck for many years. Most importantly, Robert has given me the tools I need to sustain the healthy lifestyle Ive always wanted.

Brittany T.
Robert is very caring, professional, and the most effective counselor Ive ever worked with. He helped me to create lasting change in my life which benefited me and my family. I highly recommend him!

Jennifer