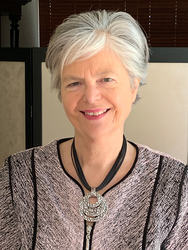 Robin Baker

Melbourne, Victoria
Career Coach, Performance Coach, Entrepreneurship Coach
Advanced Coach Mastery, ICF Member, Graduate Diploma in Applied Statistics, GRNCM, PPRNCM, LRAM
Small business owner? Want to get that project done? Do you want real MEASURABLE RESULTS from WEEK 1? I coach you through a SYSTEM you can use for REPEATED SUCCESS
Details

Melbourne, Victoria

(+61) 435 073 247

Send Message
Visit Website
Gender: Female
About Me
Just not getting it done?
Your actions not matching your goals?
Lacking motivation for your important project?
Stop going it alone! I've coached hundreds of professionals and students to greater success in competitions, exams and auditions, in 30 years experience in the music industry as coach, concert pianist, and teacher . To help you reach your goals, I bring the most powerful of those tools/techniques and behaviour frameworks.
Ask me about my 100% MONEY BACK GUARANTEE.
SET YOURSELF UP to get results and EXPERIENCE SUCCESS.
Do you want:
• To Make success a habit?
• To get the important stuff done?
• Someone on your team who is as invested in your success as you are?
• To be on top of your 'bigger picture'
But are You struggling with
• Constantly getting distracted with other things on a daily basis?
• Full busy days and still not getting the important stuff done?
• Feeling drained of energy for a particular project?
• No Follow through in a specific area of your business or personal life?
Learn my SUCCESS ACCOUNTABILITY SYSTEM. It's a SIMPLE step-by-step system. Let me guide you through it and show you how to use the system time and time again on different projects. In conjunction with CLEARING THE OBSTACLES AND BLOCKS that are preventing your success.

Our aim is to create 'doable' actions for you so you experience success over and over again and get things DONE NOW.
"..Working with Robin over the 4 week programme gave me the energy, focus, clear action steps and best of all (for me) the accountability I needed. She helped me to uncover my personal blocks stopping me from producing my best ... Her manner was warm, caring and also very engaged and invested in me getting the best outcomes..."
Andrea, SME owner -Education
"... through her coaching .. My procrastination was overcome. Robin is able to draw out insights that I would not of come up with by myself .. I have saved time and money by having Robin as a coach. " Richard,
Reviews
6 reviews (4 verified) (5.0)
My coaching sessions with Robin were transformative. She really understood what motivated me and how I worked best. Robin has great insights and asks all the right questions. Whilst there is a framework developed by Robin, this is not just cookie cutter coaching. Robin masterfully guides you on your journey using your strengths. Going through this process with her I got my first book written and made significant progress on other projects. My experience was enjoyable and I would not hesitate to recommend Robin if you are looking to break through some barriers and step up to the next level.

Angela
Robin is the right coach at the right time for me. She intuitively asks the right questions at the right moment and gives you space to reply. This type of coaching is very productive and empowering, as Robins guidence and gentle shaping helps you help yourself.

Angela
I initially contacted Robin as a coach because I was stuck in my professional career and wanted to find new ways forward. Robin's structured exploratory initial sessions allowed me to refine my strengths, core needs and core values and how they aligned with potential career paths, some of which I might not have considered without her help. Then, on the following sessions we focused on aligning my skill set and strengths to match real world positions (specific job titles and where to find them) and how to write my resume to enhance my possibilities of being noticed. On the final session, Robin helped me refine and improve my interviewing skills to prepare for future interviews. I really enjoyed working with Robin, she was a positive, engaging and empathic coach that brought the best of me by challenging me to think outside the box and consider other options. She also helped to focus on specific skills and ways to present those skills on my resume to be noticed and have a higher chance of being selected to do interviews. I recommend Robin's services to any one that is stuck on their professional career, like I was, and is willing to explore new paths.

Maika
Robin was instrumental in helping me navigate the inner (over!) workings of my mind during a very stressful period of transition from a successful career into the abyss of something completely left of centre. Without her help, I don't know how I could've ever come to the conclusion I did, and with such confidence. She helped me ultimately choose a new career path based on the perfect amount of solid evidence based data combined with inner gut feeling. I'd reccommend her with my eyes closed, thanks kindly Robin!

Damian
Working with Robin was absolutely the most valuable thing I have done in my adult life. The techniques that she helped me develop, broke down barriers that have been preventing me from progressing in my personal and professional life. These are efficient and effective skills that I will use on a daily basis, likely, for the rest of my life. Her work is effective and personal and I am profoundly grateful. Zachary Bissell, Doctor of Physical Therapy.

Zachary Bissell, DPT
I enlisted Robins help because I had a number of creative project ideas that (I thought) I was eager to get stuck into during my weekends only to keep coming up with excuses why I could not be working on one of these projects right now. Robin very skilfully and thoughtfully guided me through the inner workings of my psyche to help me clearly see the conflict between my emotional need to be creative and my physical need for rest. Following the session, I was able to make progress with one of my projects (tapestry), whilst also accommodating and respecting my bodys need for rest. I am also happy to say that the benefits of Robins magic have been sustained and I have since been able to complete a few of my languishing sewing projects, with some beautiful new clothes ready just in time for summer! I would highly recommend Robin to anyone looking to boost their lifes productivity.

Lucy Busija