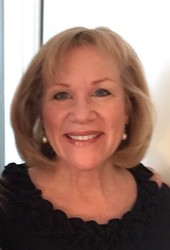 Leadership Coach, Performance Coach, Life Coach
Leadership Development & Certificate in Executive and Leadership Coaching
I help leaders who have a lack of self-confidence, and those with uncertainty in thier future. I help people find clarity using their own strengths as their most important asset.
About Me
If you are looking for additional leadership skills and self-confidence, or perhaps someone unsure of the next steps and what the future may bring, I have walked in your shoes.
There are times when everyone needs help to find clarity, improve performance, and gain self-confidence. Anyone who is uncertain in these current times needs an unbiased ear to help find balance and direction.
I can help you look at uncertainties in a positive way and take your life in a new direction that is more consistent with your goals.
As your coach, I will walk by your side to help you with positive self-discovery. I help clients grow in leadership and self-awareness, using your strengths as your most important assets.
I have worked my way up the ranks from frontline staff to a Vice President role. Through this experience, I have worked with many diverse groups. I have mentored. coached and developed leaders at all levels of business. I have my certificate in Executive and Leadership Coaching and hands-on coaching experience.
I love working with diverse groups and helping people find their own hidden potential. I use active listening and help sort through issues to find solutions.
I would love this opportunity to help you grow into your untapped capabilities. Developing people has been my passion. I have a great track record in helping my client get the results they want to accomplish.
Reviews
When I started coaching with Robin, I was struggling with getting used to my new identity as a business owner. Robin challenged me to think about my skills in new ways. She helped me see my strengths and utilize them to achieve my goals with pride and confidence!

Robyn