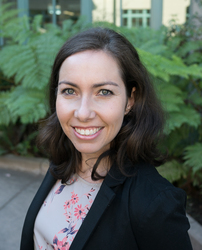 Robyn Eidelson

Oakland, California
Executive Coach, Career Coach, Leadership Coach
MBA, Berkeley-Haas School of Business, Co-active Training Institute Coach Training
If you're unsatisfied with your career or life journey so far and want to make a change, but don't know how, I'll help you understand your true goals and how to build a sustainable plan to get there.
About Me
I love helping women who are struggling to stay true to themselves in a male-dominated workplace. I live for the moment when I help a young business leader identify how to be confident in their skills and drive impact through their work. I get a lot of satisfaction out of helping someone struggling to make a decision identify the best choice for them based on their goals and values.
I love doing all this because I've been there - those were all me at one point in my career. Coaching brought me clarity, calm, and confidence, and inspired me to be a coach and provide the same for others.
My coaching is built out of my years of professional experience in healthcare consulting, retail, and employee experience program management, my MBA from Berkeley-Haas, and my training with the CTI Co-Active Training Institute Coaching Program. Much like I am a bright patchwork of my own experiences, my coaching helps highlight how your diverse and unique experiences help make you who you are and support you every day.
To every coaching conversation, I bring curiosity, non-judgment, a willingness to be your champion, your supporter, and the kick in your pants when you need it most. I believe in the power you have to find solutions that are authentic to you, and which serve you to reach your goals. I love to bring creativity, playfulness, and empathy into every interaction to explore who you are, what you want, and how we can build an actionable plan to get you there.
If you want to reach your goals and gain clarity in your career path, let's chat.
Reviews
6 reviews (2 verified) (5.0)
Robyn provided great insights on paths of story telling to help with a job hunt.

Andrew
Robyn is great! She's flexible in her approach and really listens to what you're saying. Her approach focuses on getting to the root of who you are.

Kyle
Working with Robyn has truly been an amazing experience. I'll be honest, I didn't know what to expect when I started working with her as a coach. I couldn't have had a better experience and I'm truly grateful for her help. When we started together she spent some time getting to know me and my professional/personal experiences. She laid out perfect expectations and made me feel really comfortable to open up about who I am. She helped me immensely with my feelings towards the dreaded "imposter syndrome" using word association and physical movements. I learned lots of techniques to regain my confidence and work if I'm ever having a tough time. Now, I've been able to put her teachings into practices and it's improved my quality of work, connection with my peers, and overall happiness in my career. I'd highly recommend Robyn to anyone looking to give coaching a try to better themselves and become a well rounded individual.

Stefan Siegfried
My coaching session with Robyn was incredible! I needed to figure out how to talk to my boss about a promotion. Robyn listened deeply to what I had to say, with an uncanny knack for understanding exactly what was going on. She responded to my concerns in a caring, compassionate, level-headed, and realistic manner. She helped me explore all my options and make a plan. She never gave unsolicited advice, but instead helped me figure out how to manage the situation using my best judgement. It turned my uncertainty into empowerment and helped me address my fears head on. I will definitely be booking with her again!

MK
I was feeling completely overwhelmed before I started working with Robyn - I had half a dozen huge demands on my time and I was left paralyzed and unable to give any of them the attention they needed. Over the last two months Robyn has pushed me to reflect on what I truly value and how I can represent that through my prioritization and scoping, and has held me accountable to making change. I'm now confident in balancing my various roles and finally have the time and headspace to enjoy my weekends!

David Corfield
Robyn is a phenomenal coach. I'm the cofounder of an early stage startup. With any early stage startups, there are many competing priorities from growing the business, building culture, and cultivating team members - all with limited time. I realized that a tradeoff I was making was rushing conversations, leading to miscommunications and misunderstandings. Robyn was incredibly helpful to help me explore what I could do to improve communications. She is a very empathetic listener, and helped me untangle many thoughts and emotions. She created a comfortable, non-judgmental and safe environment. As we continued our discussions, she also helped unearth some underlying issues that I had not noticed initially such as how much pressure I was putting on myself. She provided different tactics to translate our conversations into practice including holding me accountable to tasks and goals we created together. Since working with Robyn, I've seen improvements in my communications and, as a result, stronger output from the team and more positive feedback about the culture. There are still many ways I'd like to grow, and I'm looking forward to continuing to work with Robyn! 

Amy