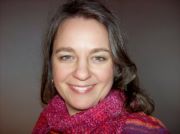 Health and Fitness Coach, Life Coach, Spirituality Coach
I coach female entrepreneurs with small retail / consulting businesses. I help my clients increase business and find a happy balance between work, family and personal health. Via web, phone, in person
Details

Hourly Rate: $70 Canadian Dollars
Gender: Female
About Me
For over four years, Robyn Grant has provided highly successful health coaching to individuals ranging from those recovering from chronic illness to entrepreneurs needing to reclaim good self-care habits and strike a life/work balance. Robyn is a professional health coach and brings a lifetime of experience and study to her coaching and teaching.
In order to provide clients with the most advanced and effective methods for change, Robyn has built supportive relationships with other practitioners and support tools, including Health CoachingU, Global Teleclass, Young Living Essential Oils, Innotech Nutrition, Forevergreen and Dr Mark Hyman.
Robyn has a passion for health coaching derived from personal experience. She has been both a coach and a coachee in both business and health coaching. For thirty years she has been actively learning and applying solutions for sustainable health, and has investigated and tested multitudes of wellness modalities, diets, products and forms of healing.
Robyn is resourceful and has a deep appreciation for the importance of health and wellness in leading a full life. She has been the owner and operator of two other businesses and so also understands the needs of busy professionals to have fast, efficient and effective solutions to optimize health.
Robyn resides in British Columbia, Canada. She loves to hike, sail, play board games, walk her dog, cook, travel. She is passionate about helping people live with quality of life and is a dependable, sincere, kind, forthright, creative, solution-based and supportive person.
Reviews
9 reviews (5.0)
Hands down the most genuine person and skilled practitioner I have met. She has an incredible inner spark and is very knowledgable with nutrition, alt health, spa therapies and masssage- energy work. Bravo!

Lisa, Business Owner and Health Practitioner, Vernon BC
I'm wanting to let everyone know that I have gone through many nights of pain with restless legs for several years now; the pain became so intolerant that I started taking pain killers every single night just to get some sleep. It really was horrible. Then you introduced me to IONIC MAGNESIUM. I've been taking 2 tablespoons about a half hour before going to bed every night since Dec.31, 2010 and a week later I noticed that I wasn't having anymore pain. I was so excited that I started telling everyone that I know about this miracle in a jar. Really! My husband now wants to take it, my mom wants it and my friends husband has restless legs and wants a couple jars of it. I just wish everyone knew about this because I think everybody could benefit from it. I know I'm spreading the word. I'm very happy and grateful for your knowledge and that you shared that with me otherwise I'd still be in pain.

Lisa, Business Owner, Nakusp BC
Working with Robyn I made changes in health concerns that had been bothering me for years! I surpassed my expectations.

Susan, Business Owner, Nakusp BC
I have benefited greatly from Raindrop with Robyn. It's helped me with old back and shoulder problems. I plan to continue coming back!

Stephen, Business Owner, Nakusp BC
I was so very fortunate to have received an essential oil massage treatment from Robyn Grant of BreakThrough Health. I was experiencing some severe pain in my knees and also some lower leg circulation issues. Robyn assessed the problem and began by applying essential oils with a massaging technique which immediately alleviated the pain and discomfort I was experiencing. I was truly amazed. She is a very intuitive, caring, and knowledgeable practitioner and I feel very blessed to have experienced her healing expertise. I can highly recommend Robyn for almost anything that is ailing you, and for any preventative advice in relation to diet, exercise, and supplement use, to improve your overall wellbeing.

Niela, Business Owner, Kelowna BC
When I suddenly and inconveniently broke my ankle I was worried about how much time I was going to lose recovering and that meant losses to our business, during an already challenging economic time. Working with Robyn has sped up and increased my quality of the healing, so I am back to business more quickly and our losses were minimized. As an added benefit, I'm now more focused on increasing my overall health. I feel motivated and focused to make sure I can be my best in years to come so I can stay prosperous and have the health to actually enjoy retirement when the time comes. Working with natural approaches with Robyn, in conjunction with my doctor I feel has reduced my recovery time greatly. Thank you Robyn for being there for me during my recovery and for your continued support now that I am back to work.

Valerie, Business Owner, Nakusp BC
Right from the start of working with Robyn, I was able to make progress in areas I'd felt stuck in for a long time.

Karen, Business Owner, Colorado
Before my appointment with Robyn, I felt overwhelmed with work and life in general. There were many things that were not working for me in my life. My session with Robyn changed everything; she has the amazing ability to help you bring up to the surface what you already know, using imaginative tools that are fun and easy to work with. She is intuitive, calm and extremely easy to talk to. From our session, I left feeling lighter and calm, and with her help, I designed realistic goals and a plan to achieve them and the results were noticeable immediately; less stress in my life, I now feel engaged and focused and my overall happiness has reached new highs. I strongly recommend Robyn as a health coach, it's the best thing you can do for yourself and in turn, for those around you.

Marie, Business Owner, Nakusp BC
"Robyn has improved the quality of my life several times in different ways over the past few years. As a senior with a few health issues, and living with an older husband with even more health challenges, I have benefitted hugely from the support and wisdom, professional and personal skills, commitment and consistency of Robyn, in coaching, caring, guiding and treatments which she provided. Her Health Coaching helped put me on a solid and straight (as in strong) path - one that is still easy for me to find when I stray! And she is readiy available when I need a 'booster shot'. In addition to the coaching, her Raindrop, Relaxation and Tibetan massages are miraculous. Her focus is meticulous. Her manner is mellow, friendly and very reassuring. Her work is 'effective'. Rarely have I interacted with a person so wise, knowledgeable, dedicated, gifted and intuitive in the health and healing community. Her ability to recommend healthful products and to encourage is remarkable - in person, on the phone or on-line. Thank you, Robyn, for making yourself so available whether near or far. Until the next time, Dianne - Senior soon to be 70 " . - :)

Dianne, Retiree, Nakusp BC
The Smart Way To Find A Coach

1 Describe Your Goals

2 Get Matched

3 Free Consultations
Find My Ideal Coach Now