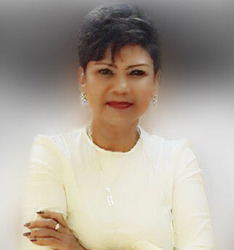 Rohaizan Sallehudin

Kuala Lumpur
Executive Coach, Leadership Coach, Life Coach
Certified Master Coach, ABNLP
I coach high potential executives, professionals & entrepreneurs anywhere. I help my clients overcome obstacles AND take action to achieve their goals and become their best at work and in life, FAST!
About Me
Are you a champion at work or are you feeling overwhelmed by too many priorities, KPIs and deadlines? Are you experiencing, stress, anxiety or burnout from daily people frustrations at work or in other relationships? Are you struggling to succeed in a new role with no one to support you? Are you feeling lost about your future direction or career? Are you looking to make an impact at work and get promoted? Or maybe, you are just looking for peace of mind and want to get the most in life.
You've tried working through this on your own, talking to friends, family, colleagues and maybe even your boss - you're drained and tired of struggling. It's time to change things.
WHY ME?
Anyone can call themselves a coach. As an ICF Professional Coach with >25 years of corporate and business experience, I bring to the table:
• a proven track record working with CEOs, in leadership roles and inside executive boards - I understand executive & leadership development, and the world of the executive leader
• a rich career experience - I have a firm grounding in business knowledge & competencies and an insider's knowledge of the dynamics of organisational life
• a passion for personal excellence and my own transformation experienced through coaching
• a commitment to excellence in coaching that meets and upholds the ICF's rigorous education and practice requirements
• >600 hours of coaching with high potential executives, leaders, and professionals in Malaysia, Singapore, Australia, India, the Middle East, Europe and the US.
Working with me as your Coach is the fastest way to achieve your full potential and GET LASTING RESULTS!
Find out: What drives you, what your strengths, weaknesses, challenges and opportunities? I'm your catalyst and facilitator - we focus on YOUR goals, make decisions and take action.
You boost YOUR performance and YOUR life so you can begin to live your full potential with confidence and clarity. It's a win-win for you, your relationships, team and company.
Reviews
6 reviews (5.0)
I was going through a tough period in my work and personal life when I met Rohaizan. I am a changed person after being coached by her – no more the "old me with the old personalty"! She helped me discover that part of me I never knew I could become. Life is simply awesome now that I am who I am.

R Nadaesan, Medical Doctor
I had the honour of being coached by Rohaizan. She amazed me by her:- succinct and powerful questions; warm coaching presence; insightful observations and gentle but firm delegation of accountability. I truly enjoyed the coaching session. I felt empowered!! I have embarked on my action steps with confidence and am more determined than ever to achieve another successful outcome. Thank you Coach Rohaizan!!!

F Penafort, CEO & Management Consultant
I recently had a coaching session with Rohaizan that helped me get clarity on conceptual thinking and marketing solutions. She is a great coach who is passionate about coaching and follows coaching in the right context of bringing out the best in the client through powerful questioning and deep listening and as distinct from consulting or providing solutions. She a a very warm, approachable, competent coach. I will wholeheartedly recommend her as a life and leadership coach.

R Sood, Management Consultant & Speaker
Few people have had the opportunity to work with a boss who coaches and mentors. Even though I worked with her for a relatively short time, she helped me to grow and be my best in my career and my personal life. Her ability as a Coach is undeniable and her coaching methods and approaches have transformed how I view simple things in life that we often take for granted. I am one of the lucky few who has had the opportunity to work with her and still continue to be coached by her. I would highly recommend her as a Coach to anyone seeking to become their best self.

R Othman, Luxury Retail Executive
Being coached by Rohaizan was an illuminating experience for me. On so many levels, Rohaizan is invaluable in any organization for her abilities. She helped me identify the real issues and develop strategic / tactical courses of action to help mitigate the situations I was experiencing. Her goal-driven approach made every session focused and productive. She coaches with the utmost sincerity, which is a quality that is treasured by anyone seeking to enhance career and professional development.

N Ashikin, Journalist in a Financial Magazine
Last year I was feeling lost in my career and was considering a change but I was extremely confused about what I wanted. Rohaizan came to my rescue when she became my Coach. She helped me to identify my strengths and weaknesses and worked with me to discover both my long and short-term goals, not only for my career but for my personal life as well. In sharing her personal experiences with me, she motivated me to think deeply about my goals and how I was going to achieve them. She is a very caring and warm person and I would strongly recommend her to anyone who is seeking to be their best both in their career and their personal life.

K Munusamy, Relationship Manager in a Multinational Bank