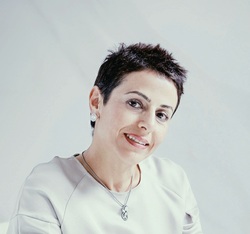 Life Coach, Career Coach, Health and Fitness Coach
Senior Certified Professional Coach (CTA), Associate Certified Coach (ICF), MBA, BEc, Certified Personal & Aqua Fitness Coach, Nutritional Consultant
Are you stuck, confused, overwhelmed & eager to unleash your potential? I'll walk with you the path to self-awareness, emotional well-being, physical & mental fitness to boost your performance.
About Me
I coach clients who are burned-out, overwhelmed, confused because they have been hijacked by life's complexities.
Let's start with few questions:
• What is keeping you up at night?
• Are you feeling stuck, disoriented & not knowing which way to go forward?
• Are you constantly stressed out at the never-ending demands of your personal life & career?
• Are you living by default & feel your life is slipping away from you?
It does not have to be that way. You are resourceful & can have it all – exciting lifestyle, successful career, great relationships, and time for your personal growth & well-being.
This is where my coaching comes in. I will walk you into a new world of possibilities by looking at what matters to you in all aspects of your life. Then we prioritize which ones matter most & figure out ways to either eliminate or delegate the rest. During & beyond our coaching journey, you will witness a transformational, enriching & self-empowering experience that will allow you to reflect, explore, clarify, make decisions & take actions to move forward.
My clients constantly tell me they feel free, empowered & fulfilled like never before: a reliable outcome that comes from self-awareness, emotional well-being, physical & mental fitness which are being worked out & achieved throughout our coaching.
Why work with me?
Married & mother of twins, I have successfully made 3 major career transitions & experienced the frustration, hard work, commitment, resilience when juggling work, family & above all having to overcome myself in the process. I am an athlete & healthy lifestyle advocate, with multicultural background, fluent in Arabic, French, English & Spanish.
I love to work with clients from all walks of life; I strive to serve them with trust, confidentiality, unconditional positive regard & compassion. Results are irreversible, as fears are navigated, potentials are unleashed & performance is boosted.
Let's connect for a free discovery session: rola@rolahamade.com
Reviews
7 reviews (5.0)
I had the pleasure to have Rola as my coach. She helped me by applying thought-provoking and creative processes to improve my potential. I was able to identify my fears and limiting beliefs, but more importantly face into them and change. This has resulted in a lot of personal growth. Because of her coaching I am able to reach my goals and understand my thought processes better. I highly recommend Rola as a coach.

Maria Lunt
My coaching experience with Rola has been absolutely beautiful. She has always helped me explore my strengths and the best side of myself. Rola has the uniqueness of opening your eyes to productive possibilities with her silence.

Shaikha Abdul Muthalib
When I met Rola Hamadeh, I was facing lots of challenges in my personal life and in my career journey; and I felt like I was stuck and needed a push to go on. Im so grateful that Rola appeared in my life, at the right time, just when I needed her coaching services most. Rolas loving and trustworthy personality made the flow of each coaching session smooth, warm, and very positive. Her Life Coaching skills and professionalism helped me reorganize my life, see my points of strength, set my priorities, and set my OWN Values. My coaching journey made me view my life from a different perspective, from a holistic point of view. Moreover, Rolas coaching has empowered me with the know-how and the skills needed to move on and change my life. Now after working with Rola for 2 months, I feel that Im more empowered and that Im able to take charge of my life again. I have started my journey to overcome my weaknesses, and Im committed, to myself, to keep on working on them, until I change those weaknesses into points of strength. I benefitted greatly from Rolas coaching and recommend her highly. Rola is a warm and generous human being, and a professional life coach. Leila A, Journalist

Leila A
Rola is an inspiring coach. Her questioning obliges you to really decide what it is you want to take action on and she helps you to create a real awareness of the whole issue through genuine, very present and active listening. Rola takes time with you to process and help you commit and account for difference making actions. I have been really grateful for my work with her.

Jennifer Burrett
I love working with Rola. She has such a positive view on life and through her powerful questioning I've learned a lot about myself. After the first couple sessions with her, I was rejuvenated and motivated to finish writing my book. She is a great listener and confidante, and an excellent coach.

Shyann West
I had an amazing experience working with Rola! Her professionalism and dedication is indescribable. She gave me a very open, secure and comfortable environment to talk and express myself. With her training and methods she has brought about a dynamic change in my life which I believe I wouldn't have been able to achieve before! She is a sensitive, kind and empathetic woman, associating with whom has been the decision so far! I would highly recommend her to anyone looking forward to bring about a revolutionary change in their life!

Anushka Mona Mittal
Rola is an empathetic coach. Her ability to listen and steer her clients to clarity have distinguished her among other coaches. She is particularly skilful in assisting her clients to design action plans with discernible milestones. She is also resourceful, non-judgmental and kind. With Rola, you are in good hands.

Lillian Cheng