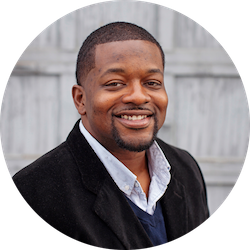 Ronald Surgeon

Germantown, Tennessee
Life Coach, Performance Coach, Leadership Coach
Licensed Professional Counselor, Certified Life Coach
I coach professionals and those in life transition to identify blocks, bridge the gap between who they are and who they hope to become, optimize strengths, create desired outcomes and self-actualize.
About Me
I am excited for you to experience the powerful process of coaching. You have probably asked, "How do I know if I need coaching?" You don't. No one needs a coach. Coaching must be something you want.
So you know how a lot of people struggle with knowing who they are or what they REALLY want, they are stuck- wanting something of significance, but they are afraid of the change they have to make to get it. Others are burnt out, busy, and want off of the hamster wheel. Life is in constant transition. Perhaps they are simply dissatisfied or perplexed. Maybe they have wonderful aspirations and are unsure how to get there. But maybe they are at the top of the mountain and don't like the view. Regardless of the situation, coaching can help. I can meet you there- wherever there is- together we can break through with courage, overcome blocks, and locate the place you desire to be.
I'm Ronald Surgeon, a Certified Life Coach, speaker, consultant, and trainer with a background as a licensed counselor. These skills and training converge to create space for you to grow, discover the possibilities, and become more of who you are made to be. Coaching was transformational in my life and continues to be to this day. Coaching is an experience in which people are helped to realize what seems out of grasp and live in the realm of possibility and fulfillment. Whether you want help with your professional life or simply with life in general, come, let's create together.
Reviews
4 reviews (5.0)
My experience with Ron as a Coach was so impactful! He has an amazing way of creating a safe space that allows you to be. In that place I was able to be human, flawed and unapologetically me which helped me to get through some things that were holding me back. His unique coaching also allowed me to shift my perspective and to see my uniqueness as a gift. He challenged me to honor certain experiences which helped me push past fears that had been holding me back for years. Im forever grateful.

Kimberly Lewis
Ronald is a warm, empathic and intuitive coach who made me feel heard, seen and understood in a way that rarely comes as naturally to folks. He masterfully weaves his skills as a therapist with his insights as a life coach to provide care through a keen listening ear and gentle encouragement. His guidance, and even just his supportive and presence, definitely helped me to move forward in an issue I wasn't sure I could overcome. ~Maraliz Salgado, Chicago

Maraliz Salgado
Ron's style of coaching creates such a safe space for me to explore ideas and thoughts I wouldn't care to do on my own. He is a very supportive coach that listens deeply and then helps connect all the dots so you can move forward. I'd highly recommend him to anyone, in any stage of life.

Erin Riley
Working with Ron was a transformational experience in so many ways. Ron helped me to achieve clarity as well as validation on moving forward in an authentic way towards my goals. Ron has a calm coaching style which allows you to be vulnerable and open with your emotions. This experience has been life changing seeing the world through a different perspective during this divisive time. I can't recommend working with Ron enough!

Will Nork