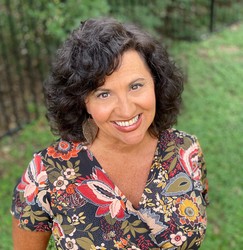 Ronda Rutledge

Portland, Oregon
Life Coach, Executive Coach, Leadership Coach
Counseling Psychology, LPC, LMFT
I coach clients who want to hone their leadership skills and find more joy in their personal/professional lives. I help clients navigate adversity, leverage their strengths and find more balance.
Details

Portland, Oregon 97219
Hourly Rate: $150 to $200 US Dollars
Gender: Female
About Me
Are you struggling in your personal or professional life, feeling stuck and unsure of your next step? Do you want to hone your leadership skills or be a better life partner to your significant other? Are you unable to own your part in your life story? I have a 13-session program that starts with self-awareness and ends with personal accountability.
As your coach, I'll walk alongside you in your personal journey to be your higher self. I'll help you set goals for your transformational development. I began my career as a licensed professional counselor as well as a marriage and family therapist. But after moving from Texas to California, I became the executive director of the American Indian Child Resource Center, thus launching my work in leadership development and coaching my employees. My second nonprofit to lead was Sustainable Food Center in Austin, Texas.
After 25 years of nonprofit leadership, I formalized my coaching career at Mission Squared. Shortly afterward, my family relocated to Portland, Oregon, and I now work with individuals as well as leadership teams on emotional intelligence, trust-building, handling conflict and adversity, personal and professional goal-setting, and navigating relationships. I also marry couples, including providing pre-marital counseling leading up to their wedding day. While I've been offering remote services for the past couple of years, I'm ready and excited to meet with my Portland clients in person - my office is a local coffee shop!
My passion has always been helping others become the best versions of themselves. By helping individuals look inward and assess what's working and not working in their lives, I help clients discover ways to be more personally and professionally successful. As a cancer survivor, I'm well aware of how short life can be. I help my clients get to the bottom of what's holding them back so that they can live life fully and enjoy the precious time we have on this planet.
Reviews
10 reviews (5.0)
Rhonda was a great listener, and really helped me to come to my own realizations and decisions in how I wanted to move forward. I liked her balanced approach and how she centered the process to my emotions and how I wanted to navigate those.

Meng
Ronda is a phenomenal coach and human being. I was fortunate enough to work for and be mentored by Ronda for many years. She knows when to provide helpful feedback and when to just listen. Ronda leads by example, something that not all mentors do. She's also confident in herself to know that life is about constant tweaking and growing, herself included. Ronda is warm and genuine; she has a great sense of humor that makes working with her very enjoyable. I would not be the successful leader I am today without Ronda's encouragement and guidance. Thank you, RR!

Joy
I served on a board where Ronda was the Executive Director and worked closely with her for several years. She helped nurture and expand my interest in fundraising by offering strategic opportunities for me to plug in more directly to the organization. Ronda is full of positive energy and wants everyone around her to succeed. She's also very deft at offering constructive feedback in a way that you want to absorb and learn from it. She would be an excellent choice for a coach.

Cory Leahy
I worked with Ronda for many years, and through that time she helped me grow into a fundraising professional and move into a meaningful career. Through collaboration, coaching, and leadership, she helped me find my voice as a leader and develop the skills I needed to grow. I am grateful for her guidance along the way!

Naomi Silverman
Ronda is an amazing professional coach! She is incredibly encouraging and builds a very trusting foundation from the very beginning. During my time with Ronda, we were able to set clear personal growth goals and create steps to achieve them.

Beatriz
Ronda did an amazing job in creating a space that allowed my colleagues and I to develop as better leaders. She provided us with an opportunity to problem solve real challenges in the work place. She also provided honest feedback throughout the entire experience. Being able to collaborate with my team members and also develop an individualized plan for myself allowed me to grow as a professional. I appreciated her attentiveness and willingness to share her experiences as well. An amazing facilitator and person!

Tiarra
Anonymous
I thoroughly enjoyed my time with Ronda! I was introduced to her by my employer who was implementing team building exercises with our start up. Within a two month span, she gave us tools to apply to problem solving, team dynamics, and future goals. Her sessions gave our team a new language for achievement and setting new goals, while in the process of bringing our team closer together with her expertise and one on one sessions. One of the many perks of this experience were the one on one sessions with Ronda. She helped me navigate my personality traits/work & life habits and how I apply them to my every day. Ronda is full of insight about how to navigate that next step, whether it be personal or professional. I am forever thankful for her guidance, words, and ability to listen. Thank you, thank you. If you plan on recruiting Ronda to help you strengthen your team or have someone to listen to, take this review as a "WHAT ARE YOU WAITING FOR?!"

Ryan Berry
It is a joy for me to write this review for Ronda because she was such a tremendous help to me. I worked with her for a number of years and during that time she was really there for me. When I needed guidance, she would listen patiently without judgment, and she offered insights that I always found so useful. She was skillful at helping me challenge my perspective, especially when it wasn't serving me, and then it became easier to understand my situation and see an alternative. Ronda's strength and intelligence, and the warmth of her approach created a space in which I could move forward over time, and I know this was because she truly cared about me. She's easy to talk with, and she has a great sense of humor, which is sometimes just what we need! If you are able to work with her, I know it will bring you great benefit. She is an excellent coach.

Debi
Ronda is a wonderful, caring, and empathetic coach. She genuinely cares about your success and has a wealth of lived experience to draw from to provide you with valuable insight into your issues and goals. She is an active and thoughtful listener and will guide you with thought-provoking questions throughout your journey. While being deeply rooted in empathy, she does not shy away from the tough conversations and knows how to expertly guide you through difficult situations with grace. Whatever your goals may be, Ronda will be a great coach to help you grow your confidence and skills to achieve the outcomes you desire.

Becca M.
The Smart Way To Find A Coach

1 Describe Your Goals

2 Get Matched

3 Free Consultations
Find My Ideal Coach Now