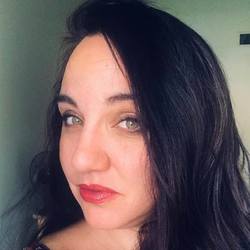 Roni Mitchell

Las Vegas, Nevada
Life Coach, Relationship Coach, Spirituality Coach
Mindfulness Certification, B.A. in Anthroplogy, Life Coaching Certification from Six Star
Are you a stressed out adult trying to balance your relationships, fitness goals, spirituality and career? Can't focus? Can't communicate well? Let's work on making you focused and mindful to help you
About Me
I coach men and women who are stressed out, unable to focus, have communication issues and are unorganized.
Do you find it hard to move forward in life because of stress in your life? Are you unable to communicate effectively because you are angry and stressed out? Are you unorganized because you can't think clearly? Is this affecting your relationships, career, your health, and your sleep?
You have the ability to reduce your stress, get organized and be more mindful of your communication to others but you're not sure where to start. You feel like your mind is racing, your stress levels are through the roof and you are not taking the time to take care of yourself.
The thing is, you can weather through whatever life throws at you. You can be stress-free, take control of your health, have better relationships and be able to focus on your career, or career-transition. Imagine being more organized, focused and calm. Imagine making the time to take care of yourself and still be able to manage all of your responsibilities. How can it be this simple though?
It can be. Together, we can break through your mental blocks and habitual patterns. We can work on mindfulness training and paying close detail to the habits that is currently slowing you down. We can cut through the old mental processes, the paradigms that no longer serve you and work on your mental focus and outlook.
Be aware, this will take work. It will take mental exercises, and daily practice.
You will feel more focused, organized, at peace and have better communication with co-workers, husbands and wives and your kids. You will find time to exercise and to work on those goals you've always hoped to achieve by simply having clarity and a new way of approaching life.
My background is in humans in general. Having a degree in Anthropology has helped me to understand human nature at the core level. I'm a certified life coach from Six Star, and a certified Mindfulness practitioner.
Reviews
2 reviews (5.0)
Roni is an excellent coach, she helped go through a difficult period wheen I was feeling stuck, and she did that in a very professional and efficient way. I highly recommend her as a coach!

Erika Fauchere
Roni helped me at a time where I was having a lot of relationship issues and she helped realize that I was stuck mentally speaking. I broke through and now I'm able to make boundaries and communicate better.

C.S.