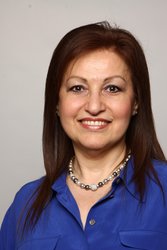 Rosemary Gullo

Toronto, Ontario
Entrepreneurship Coach, Business Coach, Life Coach
New Money Story Mentor Coach
If you're ready for success in your business - Let me help you develop the entrepreneurial mindset that will make you unstoppable, creating lucrative new products, charging what you're worth...
About Me
I know you and people like you: you're ambitious and eager to work hard in an entrepreneurial career that motivates you day-in and day-out.
Your dream of having a career that inspires you every day is attainable. You can feel fulfilled and energized at the end of every workday.
But right now, do you feel stuck professionally, emotionally or financially — or that you have too little control of your life? If you do, stress has probably become an unwelcome guest that has taken over every aspect of your life. So, the above scenario may seem an 'out-of-reach' unattainable goal. Nothing could be farther from the truth!
As you know all too well, when you're unhappy at work, every other aspect of your life suffers. You know how hard it is to pretend everything is fine and dandy when you know you're here not just to survive but to thrive while building a business and a lifestyle that capitalizes on your unique vision, values and voice.
So, ask yourself:
> Do you wake up every morning wishing you had more financial freedom?
> Do you ever crave having more time and independence?
> Are you ready to tackle exciting new challenges head on every single day?
> Is it time for you to step outside your comfort zone and pursue cherished goals?
If you answered YES to any of these questions, you're in the perfect mind space to be a wildly successful entrepreneur.
You know you can be doing better and enjoying work-life balance more than you are right now. Maybe this is the sign you've been waiting for. Your new life—your ideal life—is just around the corner.
Hi, I'm Rosemary Gullo,
With 40+ years of business experience, my defining vision, values and voice are in complete alignment with other exciting, enterprising, in-the-know entrepreneurs.
I know how to take struggling entrepreneurs to succeeding levels so they, too, can enjoy the benefits of being wildly-successful: achieving the lifestyle of their dreams. I look forward to helping you achieve your goals. Contact me today.
Reviews
Rosemary doesn't have any reviews yet.