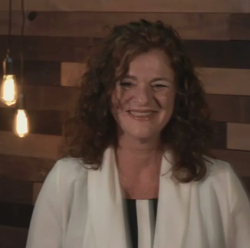 Roslyn King

Toronto, Ontario
Retirement Coach, Life Coach
CCP, CMCP, CPRC
Feeling overwhelmed and anxious when facing the various stages of retirement? Together we develop a road map that helps create a smooth transition from the workforce or enhance your current retirement
About Me
If you've been retired for a few years...and things are not turning out the way you thought.
OR you'd like to retire soon (3 or fewer years) and you are either excited about it or anxious about it. Regardless, you want to have a plan in place for the best possible next chapter.
OR you're just desiring to make a life transition...and you are struggling with what your next steps should be.
Being a Certified Master Life Coach and working in the Retirement industry, the transition to Retirement Coaching was easy as it is close to my heart, with having ageing parents and becoming of retirement years myself.
I realized I had a real passion for coaching and assisting people my whole life and now, to help people who want to enhance their retirement planning. With a focus on the physical, mental, emotional, and spiritual well-being, I am helping pre-retirement, retirement clients and couples manage the next chapter of their life. It is, after all, more than just about the money! Now, I'm a speaker, writer, and coach with workshops to empower you to believe in your possibilities.
We may have 30 years (a third of our lives) ahead of us. That's like 10,000 days to essentially do whatever we want. I work with people to figure out, in the utmost of confidentiality, the best ways of using those days.
Excited? Anxious? Regardless, I want to come alongside you and help you make the most of this next chapter in your life so that it is filled with purpose, fulfilment, and happiness!
Because each person has different issues and goals for coaching, it will be different depending on the individual. I will tailor the coaching approach to your specific needs.
Reviews
2 reviews (5.0)
Thoughtful, compassionate, encouraging...all in all a positive and helpful experience. Roslyn's enthusiasm and input helped to put me on track and challenge myself. Easy to make a connection and looked forward to our chats. Very professional.

Lsp
It has been great working with Roslyn on my retirement plan. I have learnt so much about being prepared for retirement. I was looking forward to retirement, now I am really looking forward to it! Having a purpose and working towards a goal is so important. Roslyn puts your ideas together and helps you work towards them. Thank you!

Liz J