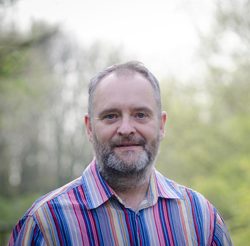 Rowan Armstrong

Blackpool, England
Spirituality Coach, Career Coach, Life Coach
Diploma in Transformational Coaching, Trauma Aware Coaching, Somatic Coaching, Mindfulness, Certificate in Yoga
I coach guys who are successful. You know there is something missing; there is more to life. You are seeking conscious connections to enable better relationships with your loved ones and nature
About Me
I believe that by looking at how nature thrives we can become better people. Nature doesn't give up. Nature is adaptable, flexible and resilient. Learning from nature you will find your passions, clearing any beliefs that are baring your path allowing your walk in your authenticity. I will walk by your side as you explore the song of your inner soul, learning from nature you will increase your resilience as we will walk together on your journey.
Coaching doesn't have to happen at a computer; using Zoom, telephone or at a café! It and should can happen everywhere. I would like to take you out. Get away from the familiar, will help you to think differently; freeing your mind from the regular. By the shores of a still lake you'll hear your inner voice sing. By the roar of a waterfall your passion is ignited. You can walk in a park, woodland, the beach, the majestic hills. Where would you like to go and explore yourself?
Putting nature at the centre, you will see things from a different place. You will see time differently. Using ethics of Earth Care, People Care and Future Care from permaculture you will be able to find a holistic path to reach your destination, achieve your goals. Your achievements will be made in a holistic and sustainable way. Improving your life, wellbeing and mindful of our precious planet.
Together using transformative tools, becoming somatically being aware of your body, holistically using permaculture principles and ethics. You will explore your edges where your growth lies.
Nature and the environment is at the core of how you will work. As in nature we build a symbiotic relationship ensure that your needs are met. Your values are honoured.
Some may think this close connection to nature is strange or even crazy. However, there is plenty of scientific research that shows connection with nature is beneficial and reduces stress and aids thinking. You know that nature calms your soul.
Reviews
4 reviews (5.0)
After spending some time thinking about support to gain confidence and clarify with a deeper focus on things, I came across Rowan's website. I was drawn in by the sensitive nature of the details and had confirmation of this through an exchange of emails. Having a trial session is such an advantage and immediately Rowan took care of me even before the sessions were started. I look forward to continuing on my journey in further sessions.

Kevin Fevora
Rowan has helped me make sense of a confusing situation regarding my career and put my thoughts and emotions in order. I particularly liked the way that he framed some things I talked about- it helped me see them from a different perspective. He's very perceptive and many of the things that he said resonated with me. I'd definitely recommend working with him. Thanks for all your help!

Chara Vareli
Working with Rowan has been an amazingly valuable experience. He kept me accountable on my goals every week, offered me some tools to help me clarify some things, overall I had many aha moments while having him as a coach. He is very good at reflecting back to you everything you say in a manner that helps you see yourself and your situation from a new angle. He also supported me through some challenging financial times, which I'll always treasure. Thank you, Rowan!

Cassie
I joined a group on Facebook back in January 2020 where I met Rowan. He was offering 3 free coaching sessions to three individuals and I was lucky enough to be one of them. Rowan is an extremely warm guy where I felt instantly comfortable with him. He has ways of unlocking parts of your subconscious which helps you figure out blocks or what you need to pursue. I thank you Rowan for giving me the opportunity to enjoy your coaching session.

Scott