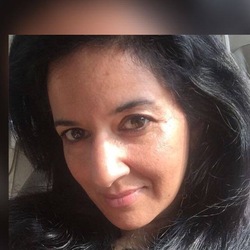 Ruchi Sarin Sharma

New Delhi, Delhi
Leadership Coach, Career Coach, Performance Coach
Looking to achieve your professional and personal development goals? I will partner with you to address your career goals, life transitions & how to be an effective leader to drive high performance.
About Me
I am a purpose driven, results oriented coach with a mission to facilitate individual growth to harness true potential. My focus areas include career growth/transition coaching and achievement of professional and personal development goals. A human capital leader with seventeen years of experience in the US and India with Fortune 500 companies across multiple industries and social impact organizations; I have supported growth and development for clients looking to transition to management responsibilities, expand their careers, augment productivity in challenging, conflict situations and facilitate growth to drive high performance from their team members.
I offer a wide range of services - from individual coaching to change management consulting, HR consulting, organizational development, HR transformation and leadership development. My understanding of the business context prepares me well to partner with you to achieve results related to your professional goals and personal development goals.
Reviews
My coaching experience with Ruchi has been an insightful one. Through the sessions, she has been patient to ask the right questions, help me introspect and steer me in the right direction towards my goals. As a coach, she encourages me to explore new ways of thinking and different solutions to a problem. Her extensive background in this domain also helps build my trust in her as a coach.

Sherene Gonsalvez