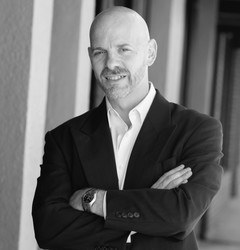 Russ Katzman

Tampa, Florida
Business Coach, Entrepreneurship Coach, Executive Coach
MBA, Certified Mentor, Certified Project Management Professional, Certified Change Management Professional, Lean Six Sigma Black Belt, CSM, CISA
Above all, my clients are passionate about the future. Over any industry (I've coached many) and business stage, I help business owners find clarity, profit and time, previously hidden to them.
About Me
If you are like me, your business has evolved to be the very definition of your future. You get excited when talking about the latest developments, and the passion that you have for your profession can be witnessed from across the room.
I draw on over twenty (20) years of experience in integrated systems and human behavior, with progressive responsibilities in coaching, mentorship, project management, change management and process optimization. In the past five years alone, I have taught and mentored more than 1000 business professionals. I bring a proven record of working as a Strategic Business Leader in developing innovative roadmaps and strategies, as well as teaching and speaking around the globe with organizations of all sizes and industries.
Always at the forefront of thought leadership, I am constantly reading books on business, leadership, strategy, innovation and change. In fact, one of my favorite things to do as a coach is to share with a business owner recent books or publications that apply directly to their situation. It's comforting to the entrepreneur to know that they not only have a supporting coach and mentor, but also to see that there are others who have been down this path before them.
The business that you have created is more than a profit center or a job. It is your life's work. It is your reason to get up in the morning. It is your dream.
This is your legacy. It's time that you start living it, and it's an honor for me to come along for the ride!
Reviews
14 reviews (4 verified) (5.0)
Russ is the key to helping us get back on track. Professional, insightful, friendly and intelligent. Russ helped pinpoint critical areas we were overlooking. He used a mix of zoom, email, phone calls as well as followup tasks to get us focused and layout strategy. Thanks Russ!

Jay K.
Russ is a fantastic coach. Highly motivating and encouraging without being too soft on you. He let's you know what his expectations are of you and provides the tools necessary to meet and exceed those expectations. Highly recommend!

Joe Venturi
The only dislike I have about Ross is that I am a hands-on person, and I would rather have someone local to me, so that they can visit my woodshop, see my operation in person, and that would be the only thing that would better help my operations. Regarding Russ and his experience and insight, he is excellent! He has given me new ideas, and we can both work together on a plan for progress, which is necessary for a growing business. However, he is also very, very adaptable! Because I have given him situations where I was not able to do what I planned, and he helped me adjust to make things work in the future. I am just starting with him for two weeks, so there will be more reviews, however, so far I am very happy!

MaGiK Woodcraft
Russ is a great coach! He got our business, Wild Goose Marriage Academy, off to a flying start. My husband and two of our adult children were inexperienced and rather confused about how to move from having an online course almost done, to launching our business. Russ gave us the direction and clarity and encouragement we needed. Plus, he's a great guy to talk with who knows what questions are most important. Five stars for sure!

Carol Quist
Salman Hasan
Russ was an awesome coach. He knew what questions to ask to help me think about my business in a different way, and he also knew when to push me. I have him to thank for a great Q4!

Anthony S.
After being introduced to Russ I quickly realized the need I had for his services. Being in business for 10 years and running a company on my own was taking a toll on me as a business owner, mother and wife. After several coaching sessions of really digging deep into our business model and goals, I felt ready to start implementing our new ideas. Parts of the company were difficult for me to let go of and delegate to others but with his knowledge, expertise and guidance it was the easiest transition. I needed that extra push outside my comfort zone to be where we are today! I would highly recommend contacting Russ and scheduling your first coaching session. Total game changer!

Vicki B.
Russ has a lot of experience and phycological expertise that he applies in each session. It has been a pleasure to work with him and my team has tremendously improved since the day we started in developing our business idea.

Iana Radchenko
It has been a real pleasure working with Russ. I am a first time business owner. I knew nothing about owning and operating a business. I am light years ahead because of the help of my business coach. My business has grown over the last few months due to Russs pointed education, positive reinforcement, and mentor to mentee accountability. I very much appreciate what he has done so far and look forward to an ongoing partnership.

Gregg A
Russ has an ability to segregate issues and develop multiple pronged solutions to technical problems, while keeping a cross functional team focused on the objective.

CFO
I had the opportunity to work with Russ during a software and services evaluation. He possessed a holistic grasp of the goals, functionality, interdependencies, and a pragmatic view of the cultural dynamics. The demands on Russ time were significant but he seemed to always be ready with a professional and positive approach.

SVP Channel Sales
Russ is strategic, a problem solver, and is a great communicator. He can help any organization align their business and IT goals.

Global Head of Strategic Projects
While Russ really shines when he is involved in strategic, big picture analysis, his technical skills allow him to dive into the details when the situation requires it. He also has an incredible ability to maintain an even keel even as the environment around him may be exhibiting signs of chaos. This attitude inspires confidence in those around him and allows them to maintain focus on the issue at hand.

Financial Systems Manager
Russ Katzman has been invaluable in helping structure, coordinate and run our executive strategy sessions.

Chief Strategy Officer