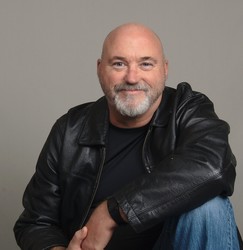 Russell Church

Smyrna, Tennessee
Life Coach, Career Coach, Relationship Coach
Certified Holistic Coach, Reiki Master-Teacher, Ordained Minister
I coach individuals that are feeling stuck, in career transition, retirees, single moms and dads, college students, entrepreneurs, men, women and anyone with an earnest desire to better themselves.
About Me
Born and raised in the Southwest, during my teens I began investigating meditation, hypnosis, remote healing, neural reprogramming and other forms of self improvement. I have a degree in Communications and Broadcasting, I am a Certified Coach through an ICF accredited training program and an ordained minister since 2008. I have been coaching through business management for over 10 years.
It has always been my mission to pass along all the training and research I have obtained to make the world a better place.
Currently I hold the following credentials and training:
• Certified Holistic Coach (2019)
• Reiki III Master-Teacher (2019)
• Enneagram formal training through Enneagram Worldwide (2019)
• Enneagram self study (2016-present)
• NLP trained coach (2002)
• Studies in Robert Monroe Human Consciousness (1997-present)
• Silva Method graduate (1991)
• Studies in Self Hypnosis (1982-present)
Some of my favorite study topics that I am most fluent in include:
• Self-Hypnosis
• The Silva Method
• Robert Monroe remote viewing and OOBE
• Addiction recovery
• Enneagram
• NLP
• Reiki
Over the last 25+ years, I have developed several personal mental reprogramming systems through deepened states of awareness, daily meditation practices and various forms of one-on-one coaching
I am an Eneagram 5 wing 4 and an INFP (Also a Pisces on the cusp of Aries)
My extensive research includes enhanced learning and mental reprogramming through deepened states of awareness, Neuro-Linguistic Programming and self improvement through dynamic goal setting techniques. I developed The Fully Realized Male daily program and weekend seminars. I continue to broaden my base of knowledge mixing Western psychology and goal setting with Judeo-Christian, Native American and Eastern beliefs.
I also participate in various addiction recovery venues, lead and participate in seminars and workshops and work regularly with others to continue to make this a better world.
Reviews
Russell doesn't have any reviews yet.