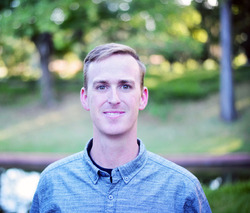 Ryan Latham

Edmond, Oklahoma
Leadership Coach, Executive Coach, Career Coach
BS, The John Maxwell Team
I work with busy professionals to help them reduce stress, overwhelm, confusion and help them find accelerated growth both personally and professionally.
About Me
What is a coach?
Think of a "personal trainer" for your life, career, success and your soul. A combination of mentor, biggest fan, task-master and confident.
So what do we do?
Personal Life Coaching, Career Coaching, Business Building, Leadership Growth
Who do we work with?
- Small to medium level owners who are highly motivated to advance themselves and their teams.
- Middle Management looking to create environments where employees thrive.
- Sales professionals, looking to reach new clients and desire help setting clear goals and to be held accountable for reaching them.
- Those who are uncertain about their career paths or feel stuck in their current career and need help finding clarity.
So what are the results?
By overcoming limiting beliefs and finding laser focus clients achieve more, faster and with greater results.

So what's NEXT?
I offer a complimentary introductory session to talk about your plans and your desires to see if we are a good fit. Once we have decided to work together I will send you an intake form that will help you to define your goals for the coaching relationship.
What's after that?
Each session lasts for about 50 mins with the intention of defining where you are and creating a clear path for moving forward. Each client will be given a "whole life" assessment. During our time together we will work to find balance in all areas of your life; family, career, health, finances, etc.
We meet every other week over the phone or on zoom. Before each session, I will send a questionnaire to get you ready for the session.
LETS PARTNER TOGETHER!
My desire is to help you go further faster and with less stress, more passion, and balance! Having four children and an awesome wife I know how hard it can be to balance family, marriage, and a career. Let's partner together and help you experience The Best Year Ever!
Reviews
2 reviews (5.0)
The coaching I received from Ryan Latham was excellent! As a network marketer, my ticket to success is communicating with people. Whether it is selling my product, signing up a new consultant, or coaching my current consultants, my success relies on how I communicate. This coaching gave me the confidence I needed. The practical and conversational tactics that Ryan uses in his coaching sessions bring about a great atmosphere of encouragement and inspiration that I believe could help anyone in any industry have greater success.

- Cameron Haubrick
As a coach, Ryan utilizes his acute listening ability to aid people in uncovering what's inside of them. People leave Ryan's sessions with laser focus, larger vision and unparalleled energy to face new challenges."

- Jared Wilkins