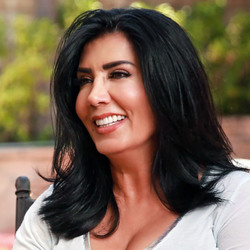 Sabah Alansari

Westlake Village, California
Family Coach, Relationship Coach, Spirituality Coach
BS, Domestic Violence Advocate, Certified Master Healer I, Certified Reiki Practitioner, Certified Yoga Teacher Instructor, Trained in Brain Education
I help women and families who've been affected by a family member's alcoholism or addiction, and I help women become more empowered and create the relationships and life they desire.
Details

Westlake Village, California 91361
424-281-7941
Send Message
Visit Website
Hourly Rate: $150 US Dollars
Gender: Female
About Me
If you're feeling isolated, alone, and like no one can possibly understand you, let alone help... I get it.
But, you're NOT alone.
Chances are I've been where you are and can understand what you're going through.
I've felt like I had everything, lost it all, and then I realized that much of what I had wasn't what I really wanted. I basically had to start from scratch to create a life that I truly love.
I was born and raised in a culture in which women were considered second-class citizens. I grew up in a dysfunctional, alcoholic and abusive home. I've started and run a successful business. I've been married, divorced, and then married again. And I have two beautiful sons... one of whom became an addict.
It took me a long time to learn that the only way things can ever change is if I learned to change myself.
That's when my "recovery" as a parent began. As it turned out, I was addicted to control. The need to control – to control and fix other people, as well as outcomes – is an addiction I've discovered many of us struggle with.
By changing my perceptions and the way I interact with others and the world, I was finally able to stop trying to control every thing and every one. I took responsibility for my own life and finally was able to let my son take responsibility for his. He has now been clean and sober for 8 years and we have a better relationship than I previously thought possible!
Today, I am a professional family recovery, mindfulness, and empowerment coach. I've made it my mission to help other women and families discover their true selves and achieve what they want most in their relationships and lives.
It's work I truly love doing, and I wake up every day happy to be alive and thankful for who I am and all that I've achieved. I know that I can help you can do the same.
When you're ready to get started, simply schedule a free, 30-minute consultation. I look forward to meeting you... but the person you're really going to meet is yourself!
Reviews
Sabah doesn't have any reviews yet.