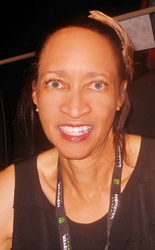 Life Coach, Career Coach, Spirituality Coach
Integrative Wellness Coach, SafeTalk
Clients who are seeking to create a better way of life. No matter what area of your life that you want to change; career, relationships, mental well being or spiritual balance.
About Me
I am thankful for each one of my clients for allowing me to share their journey. My training involves revealing the fears within my clients mental, emotional, physical or spiritual aspects. I use MER Therapy (Mental & Emotional Release) coupled with Smart Goal and Grief recovery exercises. Coupled with my background in Human Resources, I have the experience to guide clients to success. When you identify negative issues from past experiences (personal or professional) you will achieve any goal. Having personally used these methods for my wellness lifestyle, I completely understand how to use these stradegies will help clients reach their individual goals. This helps me construct a game plan for success. Very much like a bank account, what a client puts into the gameplay, is what they will yield.
Life creates challenges everyday. With the correct tools, everyone can meet challenges and maintain wellness and happiness. Your success is my success.
Reviews
Have you ever desired to achieve a level of clarity that generates a reaction similar to James Brown's 1965 introduction of "I Got You (I Feel Good)"? Choose to invest in Bri Zackery and you may come dangerously close to meeting that goal. Prior to coaching from Bri, my literary musings could've easily been compared to the writing one would expect from a baboon at a typewriter. Fast forward several years later, the quality of my work has evolved from predictable poppycock to patisserie parfait. The analytical feedback and constructive critiques from Bri have motivated me to embark on several projects, including my first novel. My advice to anyone stuck in a creative rut is quite simple... A little less "whine", a little more "Bri"!

Julius C.