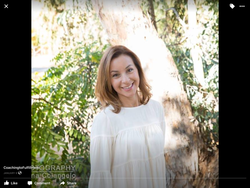 Salina Bambic

San Diego, California
Life Coach
MSW, LCSW
I coach professionals who want healthier life balance but are struggling with prioritizing their needs. I help clients identify their deeper priorities and become leaders in their own lives.
About Me
My background and experience as a Licensed Clinical Social Worker in the healthcare setting has given me the experience to help people manage and cope successfully with challenging life situations. For example, adjustment to chronic illnesses, manage and reduce feelings of stress and anxiety that were getting in the way of them experiencing quality of life and feelings of fulfillment. In this setting, I came to deeply appreciate the gift of life, creating life balance, importance of self-care, self compassion, reducing the effects of stress, creating a positive mindset and creating a life that matters now versus later.
As your Coach and advocate, I look forward to starting where you are at and taking you to where you want to be. I utilize a variety of coaching methodologies and a strength based approach to help eager individuals get out of the struggle and start living a life that is joyful, empowering and deeply satisfying.
Reviews
2 reviews (0 verified) (5.0)
I enjoyed working through a particular situation with Salina. She is easy to talk to and I could feel her smile and awesome energy through the telephone on our weekly calls. Salina made me feel comfortable and I don't think I would be where I am today without her.

Angie
I feel so lucky to have been coached by Salina. She intuitively asks the questions that make you "connect the dots" and is a fantastic listener. During the sessions, I would feel inspired to tackle my challenges; afterwards, I would have a concrete plan of action to achieve my desired outcome. I absolutely recommend working with Salina!

Theresa Schramm