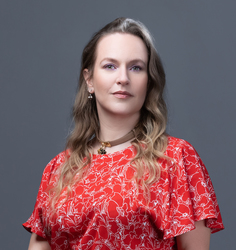 Sally Ann Eddmenson

Nashville, Tennessee
Life Coach, Leadership Coach, Executive Coach
Associate Certified Coach (ICF), Mental Fitness Coach, BA (Hons) London
If you're an ex-pat or executive out of your depth with a relocation or major life transition, I'll help you be a home to yourself. Uncover the confidence, resilience and personal agency to succeed.
Details

Nashville, Tennessee 37206

+1 615 856 1544

Send Message
Visit Website
Hourly Rate: $100 to $170 US Dollars
Gender: Female
Training: The Institute for Life Coach Training
About Me
If you're an ex-pat or executive contemplating a relocation, expatriation or other ground-breaking change, I'll help you 'be a home to yourself' as you make the transition.
Whilst practical help can take care of the logistical pieces of a major move, often little or no support exists around the huge psychological adjustment to a new environment where the only common denominator is yourself.
Now based in the USA, having lived on 3 continents and spent 15 years living and working as a British ex-pat in Dubai and Abu Dhabi, I understand what it feels like to be a stranger in a strange land.
I believe there is something special that sets apart those with a yearning to experience the wider world. There's also a deep culture within the global expatriate community of paying forward our wisdom and support. It's a leap into the unknown, and we get it.
On the shadow side of the call to adventure, you're alone and in unmapped territory. Feelings of overwhelm and Imposter Syndrome can initially impact your hope, productivity and purpose, before you adjust, develop a new people landscape and acculturate.
I'm a huge believer in the human trait of adaptability and our capacity for personal reinvention at any age. Self awareness, trust and courage make the transition easier.
As well as 1 to 1 coaching engagements spanning 3 to 9 months to develop the resilience skills and personal agency to support you through your transition, I offer a 6 week Mental Fitness bootcamp to retrain your fight or flight response and install sage habits which will improve performance, wellbeing and relationships.
Alchemy's workshops and masterminds create support and community in a group setting, and normalise the experience of common challenges, stretching your capacity for change.
With 10 years in luxury real estate before becoming an ICF accredited coach, I've tended people through many life transitions. I've also visited 60 countries, climbed Kilimanjaro and reached Everest basecamp.
Reviews
I was going through a rough patch, where I was confused, indecisive, lost track of the values and goals I have set to myself. Sally helped me to get some clearance without telling me what to do, which was what I needed, finding my way myself with her professional guidance, made our conversation so light yet deep and to the point, never felt any pressure or the session weighs on the heart, on the opposite, I was eager for the next one, they were so comforting, opening so many windows and doors to new perspectives and she made sure I could get to them on my very own, which I thought I was incapable of doing, it was a safe space and most importantly very confidential. We set weekly goals, homework about self love and self values that helped me get back on track. I strongly recommend her as a coach, her sessions were another level.

Souraya Rafla