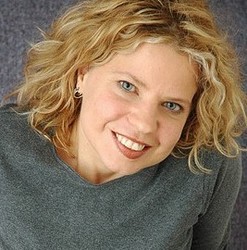 Sally Anne Carroll

Portland, Oregon
Life Coach, Career Coach, Entrepreneurship Coach
Professional Certified Coach, Certified Positive Psychology Coach, Certified Career Invention Coach, Narrative Coach Practitioner
I coach professionals and entrepreneurs who want to define success on their own terms and design healthy, balanced careers and lifestyles that match their values, strengths and priorities.
About Me
Is it time to create what matters most to you, experience real work-life balance and build a life and/or a career that makes you truly happy?
I coach professionals and entrepreneurs who are ready to get clear and make changes in their lives or careers (often both!). As a life and career coach, I work with people who want to figure out what's next for them, personally and professionally, and make it happen in a way that's in line with their strengths, values and priorities. Whether that's an upgrade, a course correct or a complete reinvention, we can tackle it together.
I believe in living intentionally. Creating what you want. Being purposeful and full of integrity. Taking action. What I want for my clients is more time for what lights them up. More purpose and focus. Less stress. A clear vision of where they're headed and why. To feel inspired, capable and empowered to get what they really want – whether that is a new job, their own business, an important personal goal—or a lifestyle that they love.
A few of my favorite coaching specialities include:
- Career Transitions, Upgrades & Support
- Navigating Personal Changes/Personal Strategic Planning
- Work-Life Balance, Self Care and Sustainability
- Personal Branding for Job Search
- Expats and Geographic Moves
- Self-Employed/Freelance Business
My coaching style is highly customized to the client, influenced by training in positive psychology, strengths and narrative coaching (among other tools/methodologies), a blend of discovery and action-- and always confidential.
Contact me for a free consult and let's create what's next for you. I am based in Portland, Oregon, but I work virtually via phone/Zoom/Skype with clients around the world.
Reviews
5 reviews (5.0)
Sally is a phenomenal coach. I started 6-months worth of coaching at a time when I was questioning a lot about myself and the direction I want to move my career and personal life. Each week, Sally helped me articulate my values, needs, wants, and desires. As a natural born overthinker, Sally continually encouraged me to move out of my head and into my body so that I could make a decision from a place of wholeness. You are amazing! I am so grateful for our work together.

Doctor, Seattle
"As a small business owner and healthcare provider, I work long hours. My own self-care often took a back seat and my recreation time sometimes felt frantic. Coaching has helped smooth out the edges so that I am more relaxed and focused and get more out of life, whether working or playing. The profound lessons I discovered while working with Sally will stay with me for life."

Healthcare Provider, Portland, Oregon
Sally guided me through identifying my career move and taking the steps to make it reality. After being a stay-at-home mom for 10 years, I had lost all sense of my strengths and skills beyond caring for my family. I was ready to start something of my own, but I hadn't a clue what to do or how to identify what I really wanted. Sally guided me through skills and strengths identification and helped me dig down and discover what was really important in crafting this next phase of my life. Once I figured out what type of business I wanted to start, she helped me craft a business plan, identify a web designer, create a marketing plan and STAY ON TRACK. Through homework, deadlines and accountability, I was pushed to persevere through the not-fun stuff of starting a business, to where I am today: LAUNCHING! I've loved working with Sally: she's kind, funny, intuitive and I've always felt like her main concern is my success. I wouldn't have gotten to this exciting chapter without her!

Heather, Entrepreneur, Portland, Oregon
I worked with Sally for several months, and our coaching sessions were invaluable in helping me put my life and work into perspective. With her help, I considered which careers would best suit my talents and temperament, and chose a new career path. I created a small business plan, built a website, and enacted a marketing strategy. After creating the first business, with the tools and insight I had gained in my coaching with Sally, I realized that I had a passion for another business idea, and I enacted it independently. I am now building a business in a field that is a good fit for me. Sally also helped me to recognize important life goals, and take concrete steps to realize those goals. In this process, I created a debt reduction plan, and today I am at the halfway point to being debt free. Our coaching helped me to identify my strongest passions and interests, and to bring them more fully into my life. I am happy with where I am today, and the process was surprisingly straightforward. Sally is insightful and personable. She listens well, brings fresh insights, and is gifted at breaking down intimidating ideas into doable steps. She provides honest feedback and creative suggestions. With her coaching, I was able to consider opportunities I would not have otherwise. If you need someone to help you put your life and work in perspective, look no further. I recommend Sally wholeheartedly, with even two whole hearts!

Laura, Small Business Owner, Oregon
Wow. Where do I begin to explain how Sally served as the ultimate guide to get me on MY path of discovery and clarity? Thought before our first coaching session: where do I even begin to discuss or decide what's best for me as I make major life changes? Sally made it easier and more enjoyable than I could have imagined. I'm a thinker-- the 24/7 type thinkaholic, workaholic and big time adrenaline junky (I understand that more now, thank you). There's not much I can't get my head around or work my way through. But when the merry-go-round of life spun me off, I found my mind, body and spirit spinning: why, when or what from here? No problem. Sally dug right in day one; helped me take inventory of my strengths, values and priorities, and we were off and running! Each step of the way, she offered key insights, positive direction and compassionate encouragement. Thank you again, Sally, I'm now living a better designed life!

Jonas, Sales Manager / Artist, Rhode Island