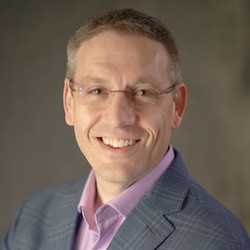 Dr Sam Jennings II

Post Falls, Idaho
Leadership Coach, Business Coach, Executive Coach
BS, MS, PhD, Certified Professional Coach, Certified Business Coach, Certified DISC Assessment and 12 Driving Forces
Leading teams is a lot of responsibility and can feel quite lonely. I serve decision-makers interested in empowering themselves and their teams to create a culture of engagement and satisfaction.
About Me
My entire career has been coaching. I have been helping adults of all ages at many decision-points in their lives unpack where they are and truly understand what is the next best step for them.
My disposition is calming and I make sure you, the client, is in control of their own decisions and goals. Nothing about coaching is about me, it's all about you.
My very favorite experience with clients is that moment in conversation when I ask a question... and the client goes silent. Not in a bad way, but a deeply contemplative way where they then examine the possibilities that just opened up in their thought process.
My second favorite is when the client reaches their goal, even if it has changed from when we started coaching.
If I feel like my advice can help, I will ask permission. I am not interested in being a consultant in a coach's clothing. I am all about helping you get unstuck, untangled, and move toward your goal.
Reviews
4 reviews (5.0)
360- Clarity with Dr. Sam Jennings II is a terrific resource to support individuals or teams in the areas of Executive Coaching · Leadership Development · Change Management · Public Speaking · Management Consulting · Career Development Coaching · Corporate Training · Diversity & Inclusion · Educational Consulting. Sam is a person who listens well, helps reframe questions or problems presented and looks for ways to support individuals in advancing or enhancing their career.

Chris
Working with Sam Jennings at 360 Clarity was a decision worth every minute. His coaching helped me shape a unique business project; it went from being an abstract intention to becoming an organized plan with structure. Without a doubt, its development blossomed because of his encouragement and steadfast dedication to adaptable progression, not through aggressive pushing and forcing of concepts. I would work with him again in a heartbeat!

Virginia
Dr. Sam Jennings is such a great resource - an objective, grounded, balanced, intelligent listener who offers solutions or perspectives you might not have considered. He pairs listening with goal setting providing tools and steps to reach those goals. He helped me with awareness and insight in ways I didn't have in my everyday professional life. A definite value and a great coach.

Molly
I had an opportunity to work with Dr. Jennings, II over the course of several weeks. He's incredibly generous with his time. Mornings were best for me, but what I didn't realize is that because of our different time zones he was waking up at 5AM to accommodate my 8:30AM schedule. He not only connected me with solutions that I immediately implemented at work, he also helped me discover some of the strengths that I dismissed. I became more aware of some my blind spots. Dr. Jennings, II took detailed notes that I reference and it helped me unpack thoughts that were once tangled. I feel very fortunate to have met him. He is an attentive listener. I am incredibly happy to be working at the intersection of social mission and innovation. He helped me generate new ideas and gave me a mental map to start carving out my own lane. I highly recommend him to all goal getters and to those who feel stuck.

Sheila