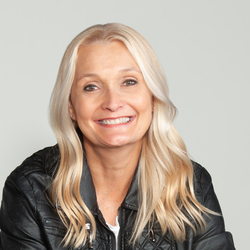 Sam Rafoss

Calgary, Alberta
Business Coach, Spirituality Coach, Life Coach
Certified Professional Coach, Metaphysical Practitioner, Speaker and Trainer
I specialize in helping coaches, consultants and experts connect with their higher self to become inwardly aware and outwardly successful.
Details

Calgary, Alberta T2E 2P6
587-582-8519
Send Message
Visit Website
Hourly Rate: $150 to $225 Canadian Dollars
Gender: Female
About Me
For many years I had a thriving holistic business coaching and consulting practice until I took time off to be with family in 2018.
Over the past year I've been coaching spiritually-based experts and speakers to grow themselves and their business; while I work behind the scenes to launch Spiritually Guided Success.
My mission is to help you transform from the inside out and make your dreams true. That is why I created:
The ASHES Method™
A personal + spiritual + business Success Formula.
• Learn how to attract your best clients and confidently market and sell your programs, services and products (offline, online, virtually) with CALM and FUN.
If this sounds like you:
• You believe in a Higher Power
• Your overall mood is positive
• You have clear goals for your personal life and business and need help achieving them
• You understand that taking the time to align; and to learn and do the necessary steps to reach your results is worth it in the long run
• You embrace personal growth and strengthening relationships and you want to make a difference in the world
• You're willing to do your homework in order to grow yourself and your business
• You're willing to invest time, energy and money to accelerate your results and avoid costly mistakes AND you understand the money you invest will come back to you several times over if we both do our jobs right (and I always do mine!)
• You know you'll be successful and want me on your team to speed the process along and be a part of a like-minded community
Then contact me today to find out more about The ASHES Method and how it can help you achieve your goals to grow you and your business.
Reviews
I have known Sandra since 2014 when we were both participants in the 2014 Canadian association of professional speakers (CAPS) fast track program. During that time she stood out as an intelligent, caring and intuitive person. Over the last year I have consulted with her regularly regarding both my speaking and musical pursuits. Her coaching skills have been invaluable. She is an excellent communicator. She has consistently demonstrated that she has heard and understood what my vision is and continues to offer creative suggestions on how to help me succeed. Her non judgmental approach has allowed me to speak very openly and I have always felt like she has my best interest in mind. She has a great balance between intuitive, imaginative skills and practical business sense. She is honest, trustworthy and has went above and beyond in many ways with her support. I admire the integrity with which she balances her personal/family life and her professional pursuits. She is outstanding in her ability to be welcoming and put people at ease in her presence. She has a contagious openness to the great diversity of life, of spirituality, and the uniqueness of each person. I would highly recommend her to anyone who is seeking a life coach.

Harley Packer