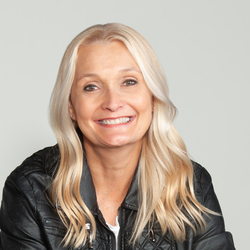 Sam Rafoss

Calgary, Alberta
Life Coach, Health and Fitness Coach, Spirituality Coach
Certified Professional Coach, Metaphysical Practitioner, Speaker and Trainer
I coach female entrepreneurs with holistic or spiritual start-ups or growing businesses. I help my clients improve their self-esteem and health while growing their business and creating life balance.
Details

Calgary, Alberta T2E 2P6
587-582-8519
Send Message
Visit Website
Hourly Rate: $150 to $225 Canadian Dollars
Gender: Female
About Me
Are you female entrepreneur struggling to balance your work and life?
How many of these questions do you answer YES to?
• Overwhelmed and stressed
• Feeling anxious and doubting myself
• Worry about my kids, my spouse, my business
• Worry about the pandemic
• Health problems
(i.e. overweight, addiction, high blood pressure, high cholesterol,
metabolic syndrome, adrenal fatigue, diabetes, insomnia)
Do you lay awake at night, tossing and turning, losing sleep and going over and over in your head, trying to figure out a way to fix it all?
If you're like most women, you think you're just not doing enough. You think that you just need to:
• manage your time better to get everything done
• have more willpower to follow your diet
• get better at your work and make more money
• make everyone around you happy
AND that will make you happy.
But here's the truth. You don't have bad time management skills or need more willpower. You don't need to do better. You just haven't found your version of life balance.
Like most women, you haven't given yourself permission to look after yourself first. You haven't taken the time to look inward at what you really want. Like most women you're feeling burned out and ignoring the signs and symptoms.
Intuitively you know: You can only be to others what you are first to yourself.
You're just not sure where to start or how to get there.
I've been where you are and I can help you.
Once you discover how to be the healthiest, happiest version of you, balance is restored. The stress goes down, the will power goes up, the weight comes off, your kids and partner are happier, business improves and you start sleeping better at night.
My coaching system "Love Brand You – Transform from the Inside Out" is designed to guide you to your dream version of life balance. To be the truly complete person you want to be: one who is inwardly aware and outwardly successful.
Contact me today to get started.
Reviews
I have known Sandra since 2014 when we were both participants in the 2014 Canadian association of professional speakers (CAPS) fast track program. During that time she stood out as an intelligent, caring and intuitive person. Over the last year I have consulted with her regularly regarding both my speaking and musical pursuits. Her coaching skills have been invaluable. She is an excellent communicator. She has consistently demonstrated that she has heard and understood what my vision is and continues to offer creative suggestions on how to help me succeed. Her non judgmental approach has allowed me to speak very openly and I have always felt like she has my best interest in mind. She has a great balance between intuitive, imaginative skills and practical business sense. She is honest, trustworthy and has went above and beyond in many ways with her support. I admire the integrity with which she balances her personal/family life and her professional pursuits. She is outstanding in her ability to be welcoming and put people at ease in her presence. She has a contagious openness to the great diversity of life, of spirituality, and the uniqueness of each person. I would highly recommend her to anyone who is seeking a life coach.

Harley Packer