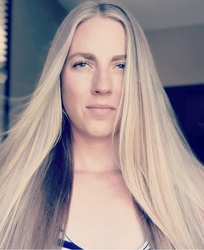 Samantha Koland

Minneapolis, Minnesota
Life Coach, Family Coach, Relationship Coach
I help women and men who are struggling in toxic relationships get over their faulty relational beliefs to find and keep their ideal partner.
About Me
Are you in a toxic/abusive relationship, and you are unsure how to get out? Do you often feel as though you wish you had deeper, more honest relationships? Do you often want to understand yourself better so you were able to relate better with others?
Well while unfortunate that you are struggling, HEY at least you are reaching out to develop more self-awareness, self-love, and self-respect. Because in doing so you are making a huge step forward into the future you desire.
My philosophy in my coaching practice is to be client-led. As a coach, I do not give advice. I listen, empathize, and ask thought-provoking questions to help my client come to the answers on their own. I believe we all hold the answers about our lives inside of us, however, sometimes we need a bit of guidance to help reintroduce ourselves to ourselves. I am ICF certified as a Life Coach through Certified Life Coach Institute. I have been practicing for about a year, and love what I do. As someone who has had quite a few hiccups in life, I can uniquely connect with each client. I have a background in Teaching, Psychology, as well as Theology. I am versed in all three and bring them with me into my coaching practice as much as I can.
In the past year, I have primarily focused my coaching on helping women release old relational patterns that keep them stuck. I help them learn from their past, as well as plan for their future. My passion is helping people navigate tough relationships, so they can have healthier ones on the other side. I am also passionate about helping my clients make positive changes in their mindsets. I believe if one Changes the mind one changes their life. We are the creators of our destiny, and as such learning to work with the mind is imperative to growth.
Reviews
5 reviews (5.0)
I have had a super positive experience working with Samantha so far. She has an awesome combination of experience in spiritual and psychological fields. Her compassion and kindness enables me to be completely honest and I felt like I could trust her very quickly!

Grace Donnelly
I have been speaking with Samantha now for just under a month and I have to say she really is great at what she does. She really tries to understand the situation and help find solutions to help you. My experience so far has been really great!!

Michelle Brevetti
Samantha makes you feel heard and understood. without No judgement. she goes out of her way to help you and she truly cares. thank you.

Maria Silva
Samantha has been such a help, as she has a very peaceful, calming, empathic way about her that makes you feel heard. She aligns with your needs and comes up with solutions to help and guide you towards healing. She is a problem fixer and a true healer as shes been through so much and can help you deal with life challenges. She has made me feel cared for supported and understood. I highly recommend her as a life coach for any issues you need to deal with.

Shauna Fitzmorris
Samantha has had such a positive impact on my healing journey. She has listened, empathized, supported, and given me the tools to help me find peace. Even more than that, she has believed in me. I am truly lucky to have her as my coach. There was a moment in time where I thought I had lost all hope. She helped me find my way back, and to heal, and most importantly showed me that I am capable of doing it. She reminded me of my own strength and self worth. Forever grateful to her.

Colleen