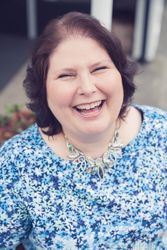 Samantha Sieverling

Seattle, Washington
Life Coach, Career Coach, Relationship Coach
Organization, Relationship, and Systems Coaching(ORSC) Certified
Have you given up on your dreams? Feeling like your life and career have fallen into a black hole and there is no way out? I am here to help you pick up your old dreams or find new ones!
About Me
Feeling stuck? Feeling like nothing is changing? Miserable in your life or your career? Never feel like you can get ahead? Feeling like you don't know what's next? Feeling like you have lost hope that anything can change?
I know how you feel, I have been there myself. I have changed my life several times, both personally and professionally. And I know that change can be difficult, scary, and feel overwhelming.
I have helped folks through school to career transitions, career transitions, and relationship changes and transitions. What may seem overwhelming and painful oftentimes leads to greater things if you have the right tools to help you.
I have always wanted to help people, it's a part of my DNA. Four years ago I was feeling miserable and unhappy with what I was doing in my life and my career so I decided to do something about it. It wasn't always easy, but I am now very happy and have found my way back to feeling joy and happiness through the coaching process.
I look forward to helping you find your way using the same coaching tools that I used to get where I am today. I look forward to meeting with you and getting to know what you want to work on!
I have been coaching individuals, teams, and couples for 4 years. I believe that my clients are my north star and my job is to help you rediscover what you want to do in your life and in your career and reconnect you with your dreams and happiness. Everyone I have worked with has been a gift.
I have taken CTI Co-Active Training, Organization, Relationship, and Systems Coaching(ORSC) training, Scrum Master training, as well as Agile coaching training. I am certified in ORSC, Agile Coaching, and Scrum Master Coaching.
I achieved my International Coaching Federation Professional Coaching Certification (500 hours of coaching and knowledge test) as of May 2020.
I hope you will consider using me to help you, whether you are on your personal journey, relationship journey, or team journey.
Reviews
3 reviews (1 verified) (5.0)
Thank you I appreciate your guidance and help I am recommending you to family and friends

Shari Horanzy
Active listener who challenges us to set larger goals. Thoughtful follow-up to identify gaps and bring us closer to resolving issues. Looking forward to the next steps in our journey.

Beth Salaguinto
Samantha really helped me dig into feelings I didn't know I had and set me on a path to reset my priorities a bit. She helped me realize that I could make some minor tweaks and still make a big difference for myself. I didn't have to turn my whole life upside down. I'd recommend her services to anyone!

Michelle Williams