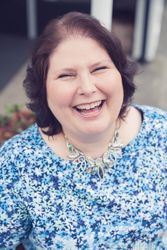 Samantha Sieverling

Seattle, Washington
Life Coach, Performance Coach, Relationship Coach
Organization, Relationship, and Systems Coaching(ORSC) Certified
Feeling stressed or anxious all the time these days? I am offering a mental fitness Bootcamp that changed my life and my family's life. Change your mind the rest will follow!
About Me
I personally have been through the Mental Fitness program and was so impressed with my own personal breakthroughs and results that I knew I had to offer this to anyone who wanted more resilience or the ability to handle their lives in a more positive way as soon as possible.
Mental Fitness is the X-Factor
If you're not physically fit, you'd feel physical stress as you climb a steep hill. If you're not mentally fit, you'd feel mental stress, such as anxiety, frustration, or unhappiness, as you handle work and relationship challenges.
Recent events such as the novel coronavirus, disruption in financial markets, social unrest, and political changes have over-stretched you and everyone around you.
You need a new upgrade in your mental operating system to not just survive but thrive in these tumultuous times.
Learn to boost your Mental Fitness (PQ)!
PQ (your Positive Intelligence Quotient) is the measure of your Mental Fitness. It's the best predictor of how happy you are and how well you perform relative to your potential. PQ is a synthesis of recent breakthroughs in neuroscience, cognitive and positive psychology, and performance science.​​​
Come join me in a pod of like-minded individuals to boost your mental fitness to feel better, feel less stressed, and less anxious!
Reviews
3 reviews (1 verified) (5.0)
Thank you I appreciate your guidance and help I am recommending you to family and friends

Shari Horanzy
Active listener who challenges us to set larger goals. Thoughtful follow-up to identify gaps and bring us closer to resolving issues. Looking forward to the next steps in our journey.

Beth Salaguinto
Samantha really helped me dig into feelings I didn't know I had and set me on a path to reset my priorities a bit. She helped me realize that I could make some minor tweaks and still make a big difference for myself. I didn't have to turn my whole life upside down. I'd recommend her services to anyone!

Michelle Williams