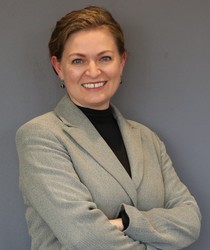 Samantha Sparkes

Johannesburg, Gauteng
Career Coach, Life Coach, Retirement Coach
Consciousness Coach; Logotherapist; Agile Talent Practitioner
Do you want a more meaningful life and career before it is too late? I offer coaching, counselling, and mentoring for people in midlife looking to reinvent themselves and their careers.
About Me
At a certain point in life - midlife and beyond - we demand more. We are no longer content with just surviving, or with compromising our joy by continuing in a dead or dying career. We realise that if we don't find our passion in life now, that time is running out. We are also feeling a little excited about the opportunities which are starting to emerge. Do you have a little restlessness in your soul which is whispering that you could be happier starting a business, or being a solopreneur, or going into consulting, re-inventing your current job, or finding a job doing something you love?
Wouldn't it be helpful to have a coach, mentor and guide to this brave new world? I call myself The Meaning Coach and can help you with this transition, online from anywhere in the world.
My clients find that once they take the time to focus on what THEY need from life, a possible future emerges. My clients have made some radical changes in their lives, such as emigrating, changing their career path, or starting their own business. Not all clients have wanted such significant change, but rather, have worked to craft their current jobs to allow for greater expression of their meaning and purpose.
My own career has been one of growth and change. With a Masters degree in Organisational Psychology, I started my career 25 years ago as a change management consultant. I received my Consciousness Coaching qualification in 2008 and began an internal coaching career in a large South African organisation, while simultaneously holding positions in organisational development, culture transformation, learning, and change management. In 2017, I completed my 3 year studies in Logotherapy (the psychology of finding meaning in life, founded by Viktor Frankl). Logotherapy has enriched my own life immeasurably and added a deeper wisdom to my coaching practice. Recently, I have focused my research and energy to the second half of life, and finding renewed purpose in an encore career.
Reviews
5 reviews (5.0)
I am a high school teacher and used to live in Port Elizabeth in South Africa. After 20 years in my job, I was feeling bored and unappreciated, and was thinking of making a career change possibly into business training. I was terrified to make such a big leap without support. I knew I wouldnt benefit from seeing a psychologist, so I thought I would try a career coach. I had heard about Samantha from a colleague, and I needed a personal recommendation before hiring a coach, since this was my first experience with this profession. She set me several exercises to uncover my true passion and the legacy I want to leave in the world, and to my surprise, teaching was the perfect fit for me. The problem was the environment, school, and city that I was living in. After some breakthrough insights and a lot of support to screw up my courage, at Samanthas recommendation, I began to apply for several teaching jobs outside of South Africa. The most exciting offer came from China, at an international school, which would provide an incredible opportunity not only for me to stretch and challenge myself, but to get a world-class education for my daughters. We had frequent coaching sessions in the stressful build-up to the big move, and to get into the right frame of mind for success. I never for one moment would have anticipated that I would move half a world away with my family at the ripe old age of 45! I have loved it here in China, and it was the best decision I have ever made. If you are up for a brand new life, I would highly recommend Samantha.

Natalie Symons
After 48 years in the engineering and construction industry, I decided to retire at the age of 68. My career as an Professional engineer/project manager/ Director was a really good one and helped me to support my family, but my job took up all my time. I never had the time for hobbies or many outside interests because of workload and stress. Leading up to my retirement, I began to worry if I would enjoy it if I did not have anything meaningful to fill my days. My daughter suggested that I hire a life coach to help me make the transition. I worked with Samantha over 6 months and I uncovered a skill and passion that I had as a child - which was drawing. I never had the confidence as an adult to draw and paint, even though I knew deep down that I was creative. With her encouragement, I went to some art classes and workshops and got over my shyness about letting others see my art. I tried out many different media water-colour, acrylic, pen, and ink, and found my niche. I consider myself to be an artist now, and spend at least 4 hours a day on my art. Samantha never pushed me to do anything I didnt want to do. Once we had uncovered the future self that I was most excited about, she set me challenges to get my feet wet. Each month I took steps towards refining my vision, and improving my skills. I would never have been able to do this on my own. I feel like I am living a long-ago forgotten dream.

John Granger Johnstone
Samantha helped me find a job I love! I was stuck in a job that I no longer enjoyed, and which was no longer aligned to my skills, with an accumulation of tasks that made me dread going to work every day. On top of that, I had to get up at 4am every day to get to work on time. I was tired and frustrated, but since I had not been to an interview in more than 15 years, I felt hopelessly inadequate for a job search. What I appreciate most about Samantha as a life coach is that she is not pushy and does not ask formulaic questions, something that I dreaded in a coach. She saw me as an individual and took on board that Im a quiet person and that I was not interested in inflated self-promotion in order to change course in my career. In the coaching process we spent a lot of time exploring the kind of job that would suit me. I had become a bit out of touch with what I really want from my career. With a clear vision and direction, I then applied for more than ten jobs, selected because they are close to home, were exciting and new, and were a good fit with my talents and preferences. During coaching I practiced interview skills with role play and also a lot of positive visualisation. After each interview, I would debrief with Samantha and we would refine our approach. I am happy to say that I am in a new job now and loving it. I am so glad I decided to put aside my reservations about coaching and went for it!

Hannah Wilson
I had reached a time in my life where my children were young adults and I was looking for my new life adventure. As an independent management consultant for several decades, I had spent a lot of time in multi-national corporations. The work was challenging and sometimes stressful, but rewarding. When I started my Doctor of Business Administration degree, I realised that I would like to move into a new direction, career-wise, but was not sure exactly which route to take. The coaching journey I started with Samantha began with me and not my career. Only once I was clear on where my meaning in life lies, it became relatively easy to decide my direction. I love watching people thrive in business, and to create their own jobs. With my talent and credentials, I fit well in an educational setting. Within 6 months of beginning coaching I became the registrar and head of marketing of a private, non-profit higher educational institution that encourages entrepreneurship. I feel fulfilled knowing how many young lives we are positively influencing every day. If you would like to change your life and reinvent yourself, contact Samantha.

Elaine van Wyk
After more than two decades in large corporates, I was ready to become my own boss. Having faced and overcome breast cancer, life became more precious. Knowing that I had no time to waste, I spent time re-skilling myself for a new career, getting a degree, and also teaching myself how to develop on-line training courses. Even with this new education and skills, I was nervous about leaving a regular job and pay cheque. I started the coaching process with Samantha and started getting really practical about my new direction in life. We came up with a strategy focused on entrepreneurial opportunities in the learning space. Within a year, I have not one but two companies! I have become an employer of other people, and love creating fantastic educational resources for my customers. Thank you Sam for the difference that youve made and are still making in my life.

Vanesa February
The Smart Way To Find A Coach

1 Describe Your Goals

2 Get Matched

3 Free Consultations
Find My Ideal Coach Now