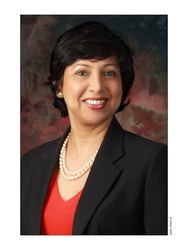 SAMIRA GUPTA

Gurgaon, Haryana
Executive Coach, Relationship Coach, Life Coach
BS, MBA, IIM-Kozhikode
I coach Executives & Business Leaders (men & women) on Executive Presence to achieve PERSONAL MASTERY by helping them discover a Powerful Personal Brand, Goal Setting, Delegation, Communication
About Me
Coach Samira Gupta, the founder of Samira Gupta Coaching & Consulting Services Pvt. Ltd. is an experienced life, leadership, relationship, and an executive coach; senior facilitator and consultant in corporate learning and development. She has remarkable aptitude to deliver tangible results through her dynamic approach and her ability to ask the right & powerful questions.
Samira has coached corporate and executive clients belonging to industries such as real estate, hospitality, life insurance, and apparel since the last twenty-two years. She has a rich corporate leadership background of 24 years with multinational companies.
Samira founded SGCC Services Pvt. Ltd with a strong desire to make a positive difference to people's lives through her people skills, corporate leadership, and training. Her competitive and multicultural work experiences have given her a multi-faceted understanding of international business and necessity of projecting the appropriate professional image to achieve success. Her ability to nurture people drives their excellence.
Samira is an alumnus of the Indian Institute of Management (IIM), Kozhikode where she attained her Master's in Business Administration and Management. She is an NLP Practitioner and National Award-winning Senior Image Consultant. She is certified in Life Coaching (ICF), Relationship Coaching (ICF), Neuro Linguistic Programming (NFNLP), and Image Consultancy (Conselle Institute of Image Management, USA). Apart from her certifications in The 7 Habits of Highly Effective People (Franklin Covey) and Wine Etiquette Trainer (WSET, London);
She is a MGSCC & a Global Leadership Assessment (GLA)-360 certified coach. The latter enables her to conduct 360-degree assessments for leaders.
She is a learner at heart & is currently pursuing the Master Practitioner NLP and an advanced Life Coach Program to upgrade her skills.
Samira is based in Gurugram, India.
Reviews
SAMIRA doesn't have any reviews yet.