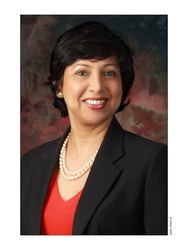 SAMIRA GUPTA

Gurgaon, Haryana
Life Coach, Executive Coach, Leadership Coach
MBA, IIM-Kozhikode
I Coach Men & Women on Life, Business & Relationship Skills.Transformation for Strong Executive Presence, Image Makeover, Behavioural Skills, Communication for High Performance, Power, Poise & Purpose
About Me
Are you unable to create an impactful Executive Presence? Do you command admiration and respect from other people? Is you self image in sync with your public image?
Do you inspire, engage and connect with people easily? Are your Public Speaking, Presentation and Communication Skills working for you? Would you like to break your limiting beliefs and barriers? Would you like to TRANSFORM YOUR PERSONAL & PROFESSIONAL LIFE by Transforming your PERSONALITY.
I have coached several clients from various industries such as Banking & Financial Services, The Big Four Consulting Firms, Hospitality Groups, Law Firms, Hospitals & many Entrepreneurs and Corporate Executives. I am a learner at heart and have consistently invested in transforming myself so I can transform others. My aptitude, approach, attitude & my ability to ask the right & powerful questions has been instrumental in creating my coaching success.

I founded my coaching practise with a strong desire to make a positive difference to people's lives through my knowledge, experience, active listening skills, empathy & my coaching domain expertise.
My past 22 years of corporate leadership was multicultural and competitive, these work experiences gave me a multi-faceted understanding of international business and the necessity of projecting the appropriate professional image to achieve success. My desire & ability to nurture people drives my excellence.
I am an alumnus of the prestigious Indian Institute of Management (IIM), Kozhikode.
I am a Certified Image Consultant, Executive Coach, Life Coach, Relationship Coach, Hypnotherapist & Fine Dine & Wine Etiquette Training Expert. For more information, please visit my website.
I am based at Gurugram, India and I coaches my clients all over the world.
Reviews
7 reviews (2 verified) (5.0)
Had a wonderful session with Samira Gupta. I could explore my inner self better way with her.

Geet
Pankhuri Gupta
I approached Samira to coach me to better my Communication and Executive Presence. While you need refined skills to execute the deliverables and strategise your product roadmap as a Corporate Leader, you as well need excellent communication skills to handle complex situations and ability to carry yourself efficiently as a Smart leader for your organisation. My coaching sessions with Samira continued for over 4 months, and many of my close acquaintances could observe some of my refined changes in the way I interact with them in just a few months of time. I received compliments on my close relatives in my personal circle as well related to the changes they saw in the way I communicate in my daily life. Apart from the communication and presence part, Samiras coaching also helped me to delve deeper inside and understand my purpose and also provided me a lot more clarity on my strengths that I can leverage on. Overall, It was a great association with Samira, her coaching has impacted all the spheres in my life. Would definitely recommend her for anyone who wants to better their Leadership Presence and also want to have more clarity on their abilities, and thus want to better all spheres of their lives.

Kusumita, IT Professional
There was something very depressing happening in my marriage and I couldnt help myself for 4 months. I realized I urgently needed a life coach and I found Samira. Samira is truly a great life-coach. From the first moment, my conversations with Samira helped me to unravel my complex emotions and clear my understanding to a much higher level. Even when I felt so lost, each appointment cleared my mind, uplifted and inspired me. Her feedback and suggestions are life-changing. Samira was always looking out for my best interest and her guidance was honest, straight forward and spot on. That sometimes meant not telling me what I wanted to hear but what I needed to hear. She was the light in a dark tunnel for me. I trusted her judgment and still do, listened to her advice and now our relationship is much better. She was so connected with me between each session that she always helped me be in my lane and towards achieving my goal. She has pin pointed few things and suggested better ideas and options to enhance our relationship even better. Samira is so good at getting to the heart of the matter, and giving you actionable steps to take. She will quickly become your great supporter, a friend and your advisor. She is warm, incredibly caring, very smart and just an AMAZING life coach and a person. I would have spent years trying to fix the things which Samira fixed them straightaway as I spoke to her at each session. Her coaching has strengthened my relationship further with my wife. I am forever grateful that I found Samira - she has made a huge positive difference in our married life. I definitely go back to her if I need any help in the future. Sameer

Sameer
Before I approached Coach Samira I knew I had the ability to become the person I wanted to be but I was having a hard time achieving it. After I began taking sessions with Coach Samira, I was able to understand on a deeper level what is important to me, what inspires me, and what I can do right now to make that real. I have renewed motivation to take action toward these goals and dreams. What changed my life was to make a commitment to take specific action and a commitment to myself. It was a thorough and practical approach and the power of the coaching partnership that made it possible. I have a clear direction & vision in my life now and I feel the strength from with in. I am grateful to Coach Samira for helping me navigate through the difficulties of life.

Naina
Ms. Gupta is one of the rare facilitators who brings an extraordinary flair and passion to her trainings. I have had the opportunity to attend a few of her trainings and it has transformed me. I have become more self-aware, confident and graceful. I have always been a motivated individual but with her, I was able to channel it in the right direction. My communication style has become more powerful, my personality more influential and my presence more charismatic. I strongly recommend Ms. Samira Gupta!

Nayanika Chandra
I have had a great experience working with Samira! I have become more confident, out spoken and good at managing relationships. I have learnt to say no (which was my biggest hesitation). I am no more a people pleaser. On professional front, I have become more successful. Pitching and closing business deals was never so easy for me!!! I am blessed to have a coach and a guide for life!

Sarika Kapila