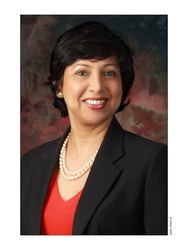 SAMIRA GUPTA

Gurgaon, Haryana
Life Coach, Executive Coach, Relationship Coach
BS, MBA, IIM-Kozhikode
I coach Men & Women (Corporate & Business) to create a Powerful Personal Brand by working on their Dressing, Grooming, Body Language Etiquette Communication Self Confidence Public Speaking Leadership
About Me
An award winning Image Coach, Strategic Life Coach, Relationship Coach & an Executive Presence Coach, with a remarkable aptitude to deliver tangible results through her dynamic approach and her ability to ask the right & powerful questions.
Samira has coached several clients from the fortune 500 companies, businessmen & women, Entrepreneurs, Doctors, Lawyers, Chartered Accountants in the last six years. She is a learner at heart and has consistently invested in transforming herself so she can transform others. She has a rich corporate leadership background of over 22 years with multinational companies.
Samira founded her coaching practise with a strong desire to make a positive difference to people's lives through her people skills, corporate leadership experience, effective communication skills and her several trainings from the best global trainers and coaches to enhance her own coaching skills. Her competitive and multicultural work experiences have given her a multi-faceted understanding of international business and necessity of projecting the appropriate professional image to achieve success. Her ability to nurture people drives their excellence.
Samira is an alumnus of the Indian Institute of Management (IIM), Kozhikode where she attained her Master's in Business Administration and Management.
She is Certified as follows:
Marshall Goldsmith - Executive Coach
Marshall Goldsmith - Team Coach
GLA-360 Degree - Assessment Coach.
Senior Image Consultant - National Award Winner - IMPA
Life Coach
Relationship Coach
NFNLP - NLP Coach & TBT Coach
California Hypnosis Institute - Hypnotherapy Coach
Firewalking International - Fire-walking, Glass-walking, Bar Bending Instructor. (A brilliant tool to break limiting beliefs and barriers)
WSET - Wine Etiquette Trainer
Franklin Covey - 7 Habits of Highly Effective People
Samira is based in Gurugram, India and Coaches her clients across the Globe.
Reviews
I have had a great experience working with Samira! I have become more confident, out spoken and good at managing relationships. I have learnt to say no (which was my biggest hesitation). I am no more a people pleaser. On professional front, I have become more successful. Pitching and closing business deals was never so easy for me!!! I am blessed to have a coach and a guide for life!

Sarika Kapila