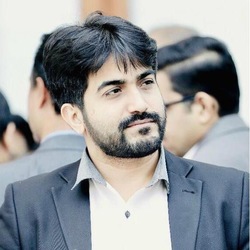 Sandeep Dighe

Pune, Maharashtra
Business Coach, Leadership Coach, Entrepreneurship Coach
Strategic Management Course form University of Cambridge UK
I inspire, enable and empower Individuals, Innovators, Senior Executives, Entrepreneurs and Business Leaders to find a true purpose, solve their business issues and convert their vision into success.
About Me
I coach,
LEADERS | ENTREPRENEURS | INNOVATORS | FOUNDERS | CHANGE MAKERS | ACHIEVERS | SENIOR EXECUTIVES | C-SUITES | PERSONAL BRANDS | AMBITIOUS INDIVIDUALS WITH BIG DREAMS
I have years of experience working with successful individuals and biggest businesses from UK, Singapore, India, Australia, New Zealand, Europe, Canada and Malaysia. I have worked extensively in corporate world so I speak your language & I understand the nuances of business problems.
As a Coach, I'll open the doors of unlimited possibilities for you & your business.
Here's what you can expect:
CLARITY OF THOUGHT – I listen, analyse, check blind spots, declutter your thoughts. I use a unique approach – a combination of STRATEGIC LOGIC + CREATIVE MAGIC
SOLVING CHALLENGES – I'll help you solve your business challenges and convert weaknesses into OPPORTUNITIES
GOAL SETTING – I specialise in defining personal & organisational PURPOSE and VISION. I'll help you to convert your procrastination to proactive action
STRATEGIC PLANNING – Ambition without a plan is just a mere desire. I help you design an insight driven, strategic & ACTIONABLE PLAN
TOOLS & SUPPORT – I don't believe in just preaching. So I'll equip you with implementable tools, models, frameworks, decision making filters, resources, etc.
INCREASED PROFITABILITY – I'll help you to re-evaluate your business model & your revenue streams and also take better decisions & reach your PROFIT TARGETS
INNOVATIVE IDEAS – Ideas builds businesses. I'll help you to ideate & brainstorm new and innovative ways of doing business
BRANDING – I'll help you convert your business into a brand or convert yourself into a personal brand. I'll help you define a BRAND IDEA, story, personality & positioning
One size doesn't fit all so I use a CUSTOMISED APPROACH rather than a prescribed path.
I offer sessions in person or online through Zoom, Google Meet, FaceTime etc. Call me at +91 9011 029 485 or message me to schedule a 30 min FREE introductory session.
Reviews
8 reviews (1 verified) (4.88)
Good communication

Krishnaraj Patil
I had the pleasure of working with Sandeep as a Business Coach. As a coach I instantly connected with Sandeep. Firstly and foremost, he showed a lot of personal interest in me and my business. His tremendous positivity and optimism gave me huge encouragement about the future of my business. He has a knack of pushing us to do things we knew we had to but often procrastinated. He first made us understand our core vision and purpose, our strengths and convert them into real USPs. He helped us to navigate through some tough decisions in some extremely challenging business times. The most important thing that he taught us was how to prioritize things and how to give structure and unclutter our mind and our work. This gave our business a sense of direction and reduced confusion. Sandeep is an excellent combination of calm intelligence with tremendous energy. I will surely recommend him for your business. Lincia Rosario, Speaker, EMCEE, Mumbai India.

Lincia Rosario
I was looking out a coach to help me understand where I was in my life and my career and to help me pursue a path that would add more meaning to what I was doing and enhance my executive skills. Sandeep helped me to better understand my own beliefs and how they influence everything I do in my life and my profession. He brought out my energy, gave an articulated definition to my passion, and motivated me to have a positive attitude. This built a tremendous amount of confidence in me and helped me find a solution and get a bit closer to my success goals. All in all coaching with Sandeep was an uplifting experience. I highly recommend Sandeep as an executive coach.

Rucha Joshi, Dallas, TX
Sandeep is a deeply thoughtful leadership coach who provides a very precise, succinct and actionable guidance with very effective tools and frameworks to implement it. Sandeep helped me improve my approach towards strategy, office politics, leadership change, employee management, team building, sustainability and being a better communicator as a leader. He is dynamic, smart, witty, supportive and very approachable. He has helped me work towards exploring newer opportunities. Aniruddha Pawade, Station Head, Radio Olive, Doha, Qatar

Aniruddha Pawade
I met Sandeep for entrepreneurship coaching when I was planning a big career shift. I wanted to leave my job, change my career field and be an entrepreneur. I was very impressed at the amount of knowledge he had about various fields and domains. He helped me gain clarity on what I really wanted, what were my options, where I should focus, and what are the steps to get there. One thing I like about Sandeeps methodology was that he didnt give me false hope and led me to a unreal path. He laid down clearly the uncomfortable truths in front of me that I was hesitant to confront. He gave me solutions to deal with them with confidence. Unless for Sandeep, I might have taken some wrong decision then. If you are or want to be an entrepreneur, without a shadow of a doubt, Sandeep is your man. Chetan Muley, Associate Business Director, Starcom, Mumbai, India

Chetan Muley
I needed help in creating and curating my business offer. I met many Business Coaches but most of them could not help me. Finally I met Sandeep and he almost changed my entire perspective about business. He helped to organise our business, develop our product offering, market it effectively and build revenue. He gave us new ideas of revenue generation through our current offering, this was truly game changing. He also helped us build our brand by defining our brand strategy, our brand positioning and our brand values. I really appreciated his professional approach and a great passion towards our business and considering it as his own. I really enjoyed every bit of our conversations and sessions, I would surely recommend him as a Business Coach.

Ketan Kulkarni, Co-Founder and Motion Design Head, W&H, India
My experience of working with Mr. Sandeep Dighe has been excellent. I started my business in 2015. I was really struggling with few issues in the same. I approached Sandeep in 2017 and started business coaching with him. He really helped in in lot of strategic implementation. e.g. I was having lot of issues in online marketing. I was not aware that I can also do business on Instagram, Pintrest etc. and that it can increase my clientele. Sandeep introduced me to it all. He also connected me with few people for co branding activities and due to which I really started making good amount of business. I strongly recommend Sandeep as a business coach.

Mugdha Kaskhediker
It had been 2 years since I made the transition from a successful corporate career to starting a business in the area of people development. Things were doing great on the deliverables front, but the business side of things could use some help! It is rather common for passionate and generous creatives to naturally bend towards their expertise of hands-on work & giving, than the cash flow side of things. After knowing Sandeep, I was certain that he is the right person to fill the gap! He helped me curate a robust business & brand strategy that remodelled my conscious cause to produce concrete and practical business outputs. We worked together to design a comprehensive and progressive flexible structure which I can now build upon. I really admire how he completely immerses himself into the business and process to ensure utmost quality & precision: co-creation at its best! Highly recommend any business new or established, to book a discovery call with Sandeep and let him bring you through the multitude of your business possibilities. You will definitely walk away with some meaningful advice or gain!

Payal Karnik - Entrepreneur, Singapore