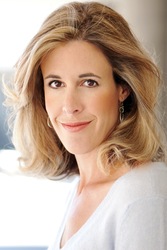 Sandie Bass

Los Angeles, California
Career Coach, Entrepreneurship Coach, Executive Coach
B.A. UIUC, Master's degree in Organizational Behavior from Cornell University, Co-Active coach training at Coaches Training Institute (CTI)
My clients tend to be high-achievers who are feeling stuck in their career or wanting to get to the next level. Together, we'll find your blind spots, get you clarity, and get you moving.
About Me
I've had an almost 20 year career as a Marketing and Human Resources leader before becoming a Co-active coach.

In my corporate life, I was the head of Human Resources for Medtronic Latin America, and later the head of Marketing Communications for a $2.5 billion division of St. Jude Medical. As a consultant, I've worked with start-ups, as well as Fortune 500 companies across a variety of industries.

I have a Master's degree in Industrial and Labor Relations with a concentration in Organizational Behavior from Cornell University, a Bachelor's degree in English and Creative Writing from the University of Illinois at Urbana-Champaign, and I completed my coach training at the prestigious Coaches Training Institute (CTI). I'm also a published writer and triathlete.

Why coaching? Innately, I'm a high achiever, and have accomplished so much simply through self-motivation. But the real, transformational changes in my life--that took me from shy kid to community organizer, from following a traditional career path to jumping ahead into senior leadership roles--have come from a series of informal coaches coming into my life, seeing what's possible for me, and encouraging me to make a bigger leap than I would have otherwise made. Coaching allows me to pass that gift on to others.
Reviews
21 reviews (1 verified) (5.0)
Bret Levine
Sandie is amazing and I highly recommend her services! From the start, she offered her exceptional compassion, energy and intelligence to help me work through intangibles that were blocking my career pursuits. She is intuitive and an excellent listener, as a result, she masterfully tailors her coaching to suit the individual. The challenges she offers were spot on and incredibly helpful. Thank you, Sandie!

Alisa deRosa, Managing Director at Novato Capital, New York, NY
The value that i've gotten from you in just three sessions has far exceeded what I've gotten from years of working with other coaches.

Annalie H., Director, Incasa Consulting, London, UK
I wanted to let you know that I've had three interviews with a total of six people this week and all of them went really, really, really well. I was so much more relaxed and myself than ever before. I was able to listen a lot better because I wasn't so worried about what to say next and as a result was able to have more fluid conversations. I also talked about what I need in a job, which is completely new for me! Wow, right? I'm also thinking about what I want in my next job, and boy that helps me think so much more clearly about what to ask and how to move forward. These are all pretty incredible changes and I have you and our sessions to thank for that.

Tina E., Writer, New Jersey
I'm astonished by just how powerful and productive my sessions with Sandie have been. I came to Sandie looking for a sounding board and got so much more. Like many people who enlist the services of a coach, I had dreams and ambition, but a lack of focus. Sandie was able to help me clarify my strengths but more importantly, help me identify areas where I was sabotaging myself. Sandie is a highly skilled, active listener--one who will gently help you uncover your most meaningful goals. Through simple exercises, I was able to articulate the values that now serve as a permanent framework for building the next stage of my career. Sandie also assigned homework; mutually agreed upon tasks that have helped shape the pathway for reaching my goals. I'm looking forward to having Sandie by my side as I continue to sail towards the next phase of my career and my life.

Constance De Martino, Early Intervention: Child Development Specialist, Montclair, NJ
Sandie has been a wonderful gift to me during a difficult time of trying to decide how I want to move forward in my career. A huge time difference and a completely different cultural background didn't create any issues for us. Sandie has a unique approach with every client, and designed a program to meet my personal needs. With Sandie, I learned how to look at things from a different perspective, how to believe in myself, and how to align what I'm doing in my life with my deepest values. Thanks to her, I've got a new career perspective and am starting my own very exciting business!

Ekaterina Mizitova, HR Business Partner, British American Tobacco - Moscow, Russia
I have been lucky enough to have worked with a few executive coaches during my career. Without question, Sandie has been the most effective and fun. She balances intuition and creativity with sharp focus, leveraging her own corporate experience, to support and challenge you in equal measure. She is also a generous, warm, fun person to work with. I would recommend her, without hesitation, to anyone aiming to make changes in their life or work. (Just be prepared that she may also inspire you to become a triathlete!)

Olivia H, Brand Director, Mars
"There are areas in my career that I've been hesitant to move forward on and expand into, especially in the area of leadership. My work with Sandie has helped me immensely to get clarity on those areas and take significant actions to realize a vision for my career that resonates with me. I've made great strides."

Name and Title Confidential, Federal Aviation Administration, Washington DC
"Working with Sandie has encouraged me to discover my own leadership potential, and to be more aware of my strengths and their foundations. After our illuminating (and very fun) time together, I am moving forward with a new sense of purpose, clarity and strategy. It feels great to be able to get out of my own way, and Sandie helped me to find that courage. I highly recommend Sandie to anyone interested in developing or discovering their own style of leadership."

Darci V. H., Attorney and Executive Director, Eugene Oregon
"I was on such a high after we got of the phone last night because I think we really discovered something. I'm so thankful you're my secret weapon!"

Name Confidential, Los Angeles, CA
"I am trying to make a career path change from corporate to social impact work and it's a lot more difficult than I anticipated. I'm used to being productive but lately, I just feel stuck and demotivated. I decided to hire a coach, but was hesitant initially because the ones I came across were too "woo woo" for me. It was important for me to find a coach who had corporate experience. I found Sandie Bass and I could not be happier. Sandie truly has a gift for this work. She's highly intuitive, understands my passions and recognizes my fears. She keeps me focused by suggesting strategies that simultaneously help me make progress toward my goals and reduce self-sabotaging behaviors. And, she holds me accountable. She gives me the sense that she's equally invested in my success. I always feel empowered and optimistic after our sessions."

S. Johnson, Operations Director, Seattle, WA
"I was struggling with how to move forward with an aspect of my business. Sandie really helped clear the fogginess by helping me identify the issue. Together we started exploring options and creating the next steps. She made the process fun for me which was essential in this daunting task. I became very excited about working on the "challenge" and felt I had discovered the missing link."

Monique Panet-Swanson, Small Business Owner, Henderson, NV
What struck me first about Sandie was how intuitive she is. Her compassionate, yet direct approach really helped to move me through some serious repetitive behavior and and start me moving forward. I highly recommend Sandie for people that are ready to work and succeed at whatever they want to do.

Ralph, Los Angeles, CA
"Your coaching was so insightful and so helpful, and I'm really grateful that you came into my life."

VFH, Consultant and Small Business Owner, Atlanta, GA
Thanks again for your help. I am sure I wouldn't have gone through with this event without your encouragement.

Steve M, Musician, Los Angeles, CA
"Sandie's coaching abilities are truly effortless. Just 15 minutes into our first session, Sandie helped me uncover that a characteristic I had always considered a strength was actually holding me back from truly living my life the way I deeply desired. Sandie's guiding hand through that realization helped me reevaluate how I utilize that strength, and I have been far more attentive to myself and productive since that session. Her careful observance of details during coaching and ability to help provide clarity to who I am and where I want to be is amazing. She's caring, genuine, and has a presence that welcomes truth and openness-- I'm really thankful for her."

K.A., Los Angeles, CA
I have to say...I procrastinate. Often. Left to my own devices, I will come up with every excuse to put off a deadline. Even when it's something extremely worthwhile like making my business more successful. Why would I delay that, right?. This is where Sandie came in. After our first conversation (just 45 minutes), she zeroed in on where I needed help with reaching simple goals. We came up with some solutions, which made me accountable, which led me to meeting daily and weekly goals I set for my business. I began to feel productive and proactive. Two weeks later we had another conversation and while discussing how I could 'monetize my career,' Sandie came up with an idea for me that fits in beautifully to my business model and mission, and just as important, will likely be my favorite aspect of my business. Her marketing skills, keen eye and observation all led to her seeing this spot-on "side project" that has such great money-making potential! In one week, I added it onto my website, came up with a simple marketing tool (again, Sandie's idea) and already have two people who have committed to signing up. I'm completely recharged and excited! Thank you so much, Sandie--you are very gifted at what you do!

C. Aikman, Small Business Owner, Los Angeles, CA
"Sandie was wonderful! Her calm attention and curiosity made all the difference. She transformed a conversation about my values and purpose from a difficult exercise into an exciting adventure. I'm very grateful to have Sandie as my coach."

Kiki Fenik, Tuscon, Arizona
"There are many ways to reach the peak of a person's performance. Sandie's way is a brilliant way. Through simple questions, she helped me unmask and unravel myself to reveal my fears, anchors and impediments. Through non-judgmental and compassionate inquiry, she helped me clarify my needs and wishes so I could reach my potential. I readily recommend Sandie to anyone who is seriously committed to knowing and advancing themselves. She's magical."

C.R., Physician and Global Entrepreneur, Chicago, IL
"Having the opportunity to work with Sandie as my coach went beyond my expectations. I was at a pivotal stage in my personal and professional career. I needed to break through leaving a 20 year career to go into the unknown of living my dream of serving the world in a profound and impactful way. With her vast business knowledge and deep intuition, she really challenged me to raise my game and the results are tangible. She cares that I am successful, which means a tremendous amount to me. If you choose to work with Sandie, you get excellence."

Jonathan Holiday, Founder and Changemaker, Ambassadors of Change
"Sandie's coaching sessions are rejuvenating, supportive, often funny, and always insight-driven. I was reaching a plateau in my career, and needed to find ways to increase my effectiveness and edge. As I accomplished her custom-designed assignments, it seemed to me that my work problems (which had been growing for years) were making a noticeable U-turn. Sandie's high-level coaching enabled me to see options I had never realized were there, and to redirect my focus on the right tasks. I was surprised to rediscover my enthusiasm for the job and the entertainment industry."

(Name confidential), Executive, Showtime Networks, Los Angeles, CA