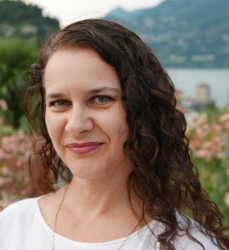 Leadership Coach, Executive Coach, Money and Finance Coach
MAPP Finance, BEc, Professional Co-Active Coach
Working with leaders and executives in start-up and established companies looking to grow their businesses, enhance their careers and improve their finances.
About Me
Working with executives and leaders, I bring deep corporate experience, having built, led and scaled various start-ups, managed entire business operations, transitions and exits. I am therefore well apprised of how important performance is and how being at your peak is critical to business success, as well as your own success.
I know the challenges which go with senior executive positions. I understand what it is like to want and need to perform at your best. I also understand what it is like to work in fast-paced, high-intensity, complex, ever-evolving environments where results count. I understand intimately what it is like to have to do this whilst managing a home and family and all the responsibilities and activities which go with this.
As a motivated leader, you have achieved a certain level of success in life but want to enhance your edge. You are looking for the next challenge and to step up to the next level. You know you are capable of more, but haven't yet reached the level you hold for yourself. As a key contributor you want to be more effective, improve your performance and enhance your leadership skills. You want your business to be a success and improve your financial situation.
As someone with significant corporate experience, I bring knowledge, experience and an understanding viewpoint to the discussion. We explore options and possibilities with a focus on solutions and results.
In working with leaders and executives, I support them in achieving their professional, personal and financial aspirations. I assist them to excel so that they reach higher levels of success.
With greater clarity of purpose, fresh insights and a plan to execute, a driven and willing client can generate accelerated growth with quantifiable results. They will have the ability to move into action with greater ease and energy. Clients observe improvements not only in the specific areas of focus, but in all areas of their life.
Reviews
2 reviews (5.0)
Sessions with Sandra have been strengthening my mindset and making me think differently to bring my business to the next level. Working with her has helped me take on my challenges more confidently. Sandra listens deeply, and coupled with her warm and direct approach, have unlocked critical limitations that were holding me back. If you want to make a significant shift, I would highly recommend Sandra!

W. Wong, Business Owner, Malaysia
Whilst I am not opposed to it, I have never once considered being coached. However, the lack of movement in my personal and career life led my decision to engage a Performance Coach. I met Sandra and the rest as they say, is history. I've had several coaching sessions with Sandra. From the get-go, I felt Sandra's support especially in guiding me in maintaining focus on my pursuit of financial and emotional freedom. Sandra listens intently; encouraging me to push through boundaries I never thought I'd push through! Unbiased, sensitive and insightful, Sandra has helped me identify and remove barriers as well as self-sabotaging habits that have prevented me from living a life I desire without neglecting the needs of my family. Sandra emanates a strong positive energy which makes it easy for someone like me to open up and speak on topics I've not been able to speak about to anyone. In a span of 5 months and despite the current pandemic - CoVid-19, I feel I have made remarkable progress in my personal and professional development. Sandra's patience, intuition and dedication have stood out in every session. I feel I have finally overcome deep seated issues and I am so looking forward to pursuing my passions with renewed faith, confidence and enthusiasm.

Alison Simon - Business Owner, Singapore