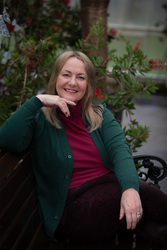 Life Coach, Leadership Coach, Career Coach
Mentor, Association of Business Mentors UK
I help people who have recently experienced change and are stressed or overwhelmed, gain the confidence to succeed in their new environment, either relationships, bereavement, promotion or leadership
About Me
I have inspired people to be true to their own personality, values, and spirit with core energy coaching, successfully setting and achieving goals. This can be; Relationship problems? Bereavement? Considering a career change? Promotion? Anxiety and overwhelm? Leadership? Time management & balance?
Core Energy Coaching is emotionally connecting your inner purpose and passion to outer goals and strategies. These can be focused on career, leadership, relationship, personal development, or stress management and achieve sustainable results.
The truth is that your energy dramatically impacts your success and happiness. By helping you to understand your energy, I empower you to change your life and find the happiness you deserve.
I'm Sandra Lynch, a Core Energy life coach (CPC & ACC, ELI-MP, CTDS). Passionate about supporting others. Even before I trained to be a coach, I have always helped people to be the best version of themselves, applying my BA in Social Science in particular the psychology and sociology aspects. Also, for many years, in my corporate job. I have over 30 years of business event management experience across the UK, including at Glasgow's SEC and Hydro.
Then, in 2019, I had a personal tragedy and discovered the power of Core Energy Coaching. It helped me so much that I wanted to help others experience the same transformation. So, in 2021, I completed training with the Institute of Professional Excellence in Coaching (iPEC) USA. I am a certified professional coach accredited by the International Coaching Federation (ICF).
What I have to offer is different (and transformational!) And it all boils down to one word—energy. The Energy Leadership™ Index (ELI) assessment is the proprietary, research-backed attitudinal assessment tool, created by iPEC, that takes something abstract—the way you experience the world—and turns it into a tangible metric.
The ELI is an assessment to awaken your potential and reshape your world. Let's chat!
Reviews
Sandra doesn't have any reviews yet.