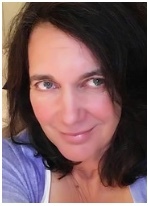 Sandy Bourque

Toronto, Ontario
ADD ADHD Coach, Life Coach, Performance Coach
BA, ICF Certified Coach Training Alliance (CTACC)
I coach people who struggle to focus on what's most important. I drill down fast to see what's really getting in your way of a healthier balance between work and relationships. Specializing in ADHD.
Details

Toronto, Ontario M4E2R3
Hourly Rate: $140 to $180 Canadian Dollars
Gender: Female
Training: Coach Training Alliance
About Me
Short Bio
Sandy Bourque is a (CTA/ICF certified) Success Coach specializing in Adhd. Her career as a documentary producer for more than 25 years developed her keen listening skills and non-judgemental approach. Sandy will provide a safe space for you to take a pause--sit still, and think about where you are now and where you really want to be.
No pushy stuff. Using precise probing questions, Sandy has an amazing ability to drill down quickly to find out what's really holding you back, while allowing you to connect-the-dots yourself. She will help you move forward fast and get back on track with confidence, strength and renewed purpose.
Here are just a few examples of what Sandy's clients say about her.
"You really got me in just minutes and then you gently pushed me to move forward in a compassionate way. It was like the stars were always there, but it was the first time I noticed there were constellations!
"You gave me space to figure things out – which was very much NOT my family or work dynamic and that was so refreshing."
"It was as though you led me to a door, and yet I opened it. You brought me into a dark room, and you let ME shine the light on it. You created the means while allowing the discovery to come from within"
"That was an amazing session! It was like my life was a statue and my whole life I've been looking at only the front of it. Then you let ME turn it 1/4 and for the first time I saw parts I had never seen before! Then you let me turn it another 1/4. With each turn I saw a new perspective giving me clarity I've never had before and this empowered me".
"THANK YOU!! You helped me figure out something that had been keeping me stuck for a very long time. I'm SO grateful to have a new sense of strength and direction"
Sandy's direct, no-nonsense approach will help get you to the core of things quickly so you can move forward with confidence and purpose. She also specializes in ADHD and brain injury.
Reviews
9 reviews (5.0)
"Sandy was a great supporter during a hard transition time in my life. During these times of change, Sandy's coaching was so valuable to me. I would recommend Sandy for her ability to probe for what is really important, but also for her ability to listen carefully and then provide suggestions for actions that were apparent but only became clear after discussions with her."

Mathieu, V.P. Marketing, Toronto
"I initially didn't understand the need for coaching. But with her help, I was able to recognize where I could improve myself. I found balance in my daily routine. I now see myself more objectively."

Daniel, university student, Toronto
"You demonstrated you truly cared for the person you were talking to—me. It never seemed like this was something you had to do or wanted to get over with. Your genuine nature shone through"

Wendy, Professor, Humber College, Toronto
"I so appreciated you helping me look a bit closer at some uncomfortable issues that been around in my life for a while. You allowed me to address something that I felt was holding me back and revealed how my tactics were having negative effects. You listened to what I was saying and asked me questions about points that I had mentioned previously in the conversation and would bring it back into my attention. I felt that you had an intuitive way of targeting and catching these flags. The effects of my first session are still trickling down, it's been a life-changer for me!" Thanks SO much.

Caroline, Design Consultant, Toronto, ON
You're encouraging, empathetic and a great listener! It was as though you led me to a door, and yet I opened it. You brought me into a dark room, and you let ME shine the light on it. You created the means while allowing the discovery to come from within - which means what I learned came from within me and were therefore more powerful"

Judy, Entrepreneur, Toronto, ON
"That was really a great session! Thank you - I do feel in a much better position to move forward and get past these old hurdles. Your guidance led me to discover and clarify a deeply-held belief that was getting in the way of my happiness. You helped me isolate patterns of thinking and how it was no longer helpful now. You were non-judgemental, while being sensitive and empathetic. Your questions were poignant and precise: we made an incredible amount of progress in a very short time! Then you helped me choose some manageable means to deal with my patterns/emotional responses/issues if they come up again."

Mary, Real Estate Agent,Hamilton,ON
"You really listen! You totally got me in just a few moments. You pushed me to take action in a really compassionate way and provided a safe space to just try. YOUR FOLLOW-UP NOTES WERE INCREDIBLE (I just found them today and was awed by them). You gave me space to figure things out – which is very much NOT my family or work dynamic and that was so refreshing. THANK YOU THANK YOU THANK YOU!!!

Bridget,TV Production Manager, Minneapolis, MN,
"You are an excellent listener and trustworthy. You made me feel comfortable enough to discuss fears and anxieties that had been bouncing around in my head and building and then you helped me make the choices and decisions. You helped me see things from a completely different perspective. It was like the stars were always up there in the sky, but it was the first time I noticed there were constellations.

Jennie,Yoga Teacher, Oakville, ON, Canada
"Thanks for the great session! I was feeling overwhelmed with all the things I wanted to get done and in just one session, you not only helped me prioritize them with a step by step action plan, but you gave me some tools to help me from feeling overwhelmed again in the future"

Angie,At-Risk Consultant,Glenwood,NJ, USA
The Smart Way To Find A Coach

1 Describe Your Goals

2 Get Matched

3 Free Consultations
Find My Ideal Coach Now