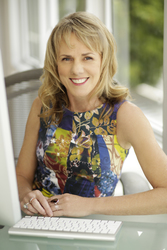 SANDY GALLAGHER

Parrearra, Queensland
Business Coach, Career Coach, Life Coach
Master Coach Certification, Wisdom Coach
I work with business owners who are struggling to manage their time, tasks and teams by helping them to create more efficient systems and structures so that they have more time, money and freedom.
About Me
As a CEO with over 11 years' experience in managing a multi-million dollar, successful family-owned business from the ground up and having been through a number of successful business transformations, I am following my passion to prepare business owners for the future - whether it be for; exit, move out, acquisition, growth, expansion, scaling or downsizing. I get you back in the driver's seat so you are able to clearly and objectively capitalise on the commercial opportunities available. My skillset lies: in asking the right questions that will articulate your transformation goals and the areas that need to be fine-tuned so that your business is ready for the next stage of transformation. With an established model, I will support you to achieve those goals, whether they are commercial, lifestyle, family or health focused.
As the CEO of a strong competitor in an industry that is constantly evolving and transforming, my skillset has been demonstrated as the key driver in all phases of the business from creation, scaling for growth, innovating new solutions, developing intellectual property, managing and growing an everchanging team, negotiating with suppliers and banks, priming the business for each of its phases and ultimately leading to a successful exit. Further, my skillset doesn't stop there, I am an expert at managing work, family, health and time. Having 5 children and a business meant that I had to have seamless structures and systems in place so the business was operating at a self-managed level, enabling me to be the role model for my children and to support them in all areas. As a Certified Master Coach and having completed the Leadership 21 Program at Mt Eliza University and the Entrepreneurial Business School, I have been involved in many areas of coaching and mentoring and continually invest in my personal and professional growth.My key focus has always been to ensure that as the CEO I need to lead from the top and be operating at an optimum level
Reviews
SANDY doesn't have any reviews yet.