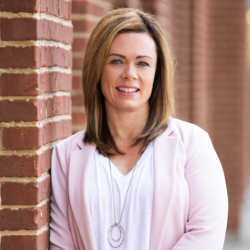 Sandy Robinson

Madison, Alabama
Health and Fitness Coach, Life Coach, Business Coach
Integrative Health Practitioner, Personal Trainer, Life Coach, Business Coach, CEO of LEANWell, Host of The Hashimoto's Connection Podcast
I help busy women who feel tired, overwhelmed, and alone, how to take charge of their life and health through Lifestyle, Exercise, Attitude, and Nutrition coaching.
Details

Madison, Alabama 35758

256-617-2127

Send Message
Visit Website
Hourly Rate: $150 to $200 US Dollars
Gender: Female
About Me
Do you feel tired, overwhelmed with even the simplest decisions, alone, and out of control? Do you feel like your health is not as good as it should be?
It doesn't have to be that way. The reason you feel this way may be rooted in many different causes such as not knowing your purpose to achieve your best potential, not knowing how to set realistic goals, not having the tools to support your goals, missing out on intimate relationships or friendships, or simply missing your basic needs like sleep, nutrition, security, and safety.
This is where my coaching comes in. You can feel energetic, able to make choices without anxiety, have quality relationships and support systems, and feel in control of your future no matter what comes your way.
I believe everyone deserves a custom approach to life, health, and wellness. My goal is for you to find what works best for you, without any judgment or criticism. I help busy women take charge of their life and health through improving on what I call the four pillars of wellness: Lifestyle (how we live), Exercise (how we move), Attitude (how we think) & Nutrition (how we eat.)
I have over 14 years of coaching experience. I am an Integrative Health Practitioner, Health Coach, Life Coach, Personal Trainer, Podcast Host for The Hashimoto's Connection, and co-founder of a 10 year thriving wellness coaching practice, LEANWell.
As an Integrative Health Practitioner, my goal is to empower my clients by teaching them how to manage their health and live well using proven methods like Functional Lab Testing, Nutritional Guidance, and
Custom Fitness Plans.
I also specialize in helping Entrepreneurs start their own online health coaching or fitness business with my step by step approach to launching their dream into a successful business.
Reviews
2 reviews (1 verified) (4.5)
Sandy is super great at helping you find your passion and keep your personal life balanced with your business life. Highly Recommend!

Lisa Jean
healing journey! After my health diagnosis I wasnt sure how to safely exercise and heal. Sandy has helped me find a way to do this while also learning how to give myself grace in the process. Love her exercise coaching, her podcast, and her heart to help others!

Jen