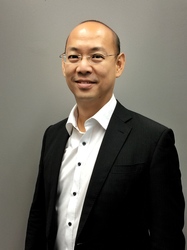 Sang Chanyaputhipong

Bangkok, Bangkok
Executive Coach, Performance Coach, Leadership Coach
I coach young, accomplished business owners and board of directors towards impactful influence, deeper self confidence, agile problem solving and leveraging habits to achieve next-level success.
Details

Bangkok, Bangkok

+66816235865

Send Message
Visit Website
Hourly Rate: $200 to $450 US Dollars
Gender: Male
Training: Creative Results Management
About Me
Who I am
As a husband, son, father of three, brother, entrepreneur, Chairman of board of directors, elite executive coach, friend and black belt Tae Kwon Do assistant teacher - I embrace the joys and challenges and am a life-long learner.
My Coaching Philosophy
I believe that coaching is a critical component to reaching next level of success. Success is being able to love yourself and others well, the  freedom to enjoy life on your terms, and peace that comes from being able to sleep deeply each night.
It is very lonely at the top, with very few people that you can genuinely open up to and even fewer that you can fully trust.
You have dilemmas others can't comprehend; pressures and expectations that are seen and more unseen; and though you may be composed in public, your real self is straining.
As your coach, our relationship is one built on trust and confidentiality where you can feel safe to express fully your challenges and joys, doubts and strengths, hopes and dreams.
Consistency is key so our first 4 months will be more intensive with 1 hour long calls every two weeks. We will then transition to 30 minute calls every two week for the next 2 months.
To ensure that we are a good fit, please send your personal email and telephone number. I will promptly send you a link to a twenty questions online form for you to complete and return to me. The more thoroughly you are able to complete it, the better I am able to discern whether I would be able to offer my coaching services and then send you my quotation.
Client outcomes
- Clients grow, learn and adapt are better positioned to achieve that next level of success.
- Breakthroughs in leadership performance
- Great self-confidence
- Agile problem solving and leveraging habits to achieve next-level success.
Reviews
16 reviews (5.0)
Sang has a natural gift for coaching. He is so easy to relate to, so genuinely caring, and so naturally strategic in his thinking that our coaching sessions never felt forcedthey felt like hangout sessions except that I left with a whole new perspective on where I was and where I was headed. I found our time together invaluable for my development as a leader and also for positively shaping the future of the organization I was serving.

D Seabourn
Sang came in my life at a great time, while I was going through some professional changes. I was surprised by how easy it has been to work through my feelings / questions / goals. Sang made it very easy to talk, and helped me pulled out the elements I needed in a very fluid and natural way. I'm still in contact with Sang and would highly recommend him as a coach.

stephane z
I've had some coaching with Sang and found him to be a competent coach who will help his clients explore their hopes and dreams and find strategies to move forward toward worthy goals.

Timothy
I have great experience in coaching with Sang. Sang have lot of wisdom and willing to help and try to understanding my situation! Spending Time in coaching with Sang always enrich my idea and help me to have better decision !

Nathanael/CEO at 3C group
My coaching relationship with Sang is a bit unique. I worked closely with Sang for years on an international board. I can honestly say that Sang's leadership reflects his coaching style as he helped us all grow in our roles as board members. We brought on a coach to help us grow in policy governance and Sang fully utilized our coach and grew and developed in his leadership role. We have an outstanding board under Sang's leadership. I know that coaching is not just a concept for him as he has personally been greatly impacted by good coaching. This transformational impact makes him a good coach.

David
He is knowledgeable, practical and sympathetic. Speaking with experience helped me get exactly what I was looking for.

Pasupol Sawangpan
I am happy to give this reference. Mr. Sang's leadership was and is so valuable. I believe that his desire to continue in coaching will develop many people to become leaders in this process. Mr. Sang has many of the qualities of good leadership that has set him apart as an obvious influence in people's lives. I have personally observed Mr. Sang lead with confidence, consideration, humility, and effectiveness.

Raymond Foster
I have worked with Sang for the last six years and he is fantastic! Ive seen his leadership style in action and I am amazed in his ability to get a group of people to work together towards a common goal and purpose. He asks great questions that challenge others to think critically and deeply in order to proceed in the best way forward. He is a humble, but confident leader who works to help others reach their full potential! Highly recommend!

Luc
Sang has been a true servant leader as the Board chair in the international school board setting. He leads with integrity, patience, and listens well to others. He is an open minded, willing to consider various viewpoints, and facilitate consensus. It has been a privilege to work alongside Sang as he leads with integrity.

Suzie Person
I had a very positive review with this coach. They were very helpful, delegated work to me that I felt capable to perform, and were always available when I had questions and helped guide me along without directly telling me what I needed to do. I felt included and that I had access to all the information that I needed, and that I was put in a position to succeed. Also, the heart of this coach was easy to see. They were loving and kind and caring.

Ben Collins
It would be impossible for me me to write a review that can fit in this box. Just let me tell you. Before I was coached by coach Sang my life was a mess. I was hooked on drugs and alcohol and was in a destructive relationship. After some time of coaching and going through some powerful prayers and techniques the drugs have stopped and alcohol too. My relationship with my babys mother is also excellent and understanding now with no time to argue and my daughter is healthy happy and I believe a lot of this is through all the experience that Coach Sang was open and loving to share with me great advice ,strategies and solutions and options and totally different thinking that I would of never imagined to come up with. So simple solutions... He keeps is so simple and applicable and when done I feel a sense of pure VICTORY!! This really helped fast forward me light speeds ahead and Im not stopping here. Were going to hit our Kingdom purpose Goals no doubt!! Hes got a positive mental attitude and is calm and collective. Hes the best coach mentor brother and friend giving priceless life advice and also what is truly important is he is a fantastic listener. When ever I talk to him its like iron sharpers irons and we hit the state of flow . If youve never had a coach or had a PRIVILEGE to work with Coach Sang I would say life is too short. You must treat yourself not cheat yourself and if your stuck. GET PROFESSIONAL HELP !!!! ONLY DEAL WITH THE BEST!! Good luck on your mission for excellence and God bless stay strong and healthy!!

Dr Lee
What makes Sang a great coach is the combination of genuine interest in the wellbeing and success of others, his ability to see and empower potential, and his optimistic view on life. I found Sang to be very approachable, and a good listener. He has the ability to adapt his style in order to meet the other person on his/ her level. I thoroughly enjoy working with Sang and highly recommend him as a coach!

Jurrian van der Straaten
Sang is a wonderful coach and mentor. He listens extremely well to the needs of others and coaches people to reach their full potential. He leads with a servant heart and is keen on working with small groups as well as individuals. I would highly recommend for anyone to use his coaching services. He is so easy to talk to and relates well with everyone around him.

Stephen L.
The series of coaching sessions I had with Sang were highly beneficial for me. The style of explorative and self discovery approach that Sang brings allowed me to navigate through several ideas and objectives that I needed to prepare for myself. I highly recommend coaching sessions with Sang for anyone who is looking to move through a positive and strategic discovery process. Sang is extremely humble and respectful in his approach and makes the whole process enjoyable, yet challenging. A great experience overall.

Faheem Ebrahim
I have known Sang for a number of years and served with him on a school board during that time. Sang listens, has meaningful insights, and seeks to bring people together to improve the organization. He is a friendly and warm individual who is easy to like and talk to. He cares deeply about people, encourages people, and seeks to help them make their best even better. I have benefited from my friendship and conversations with Sang, and I think you will as well.

Darren Gentry
I worked with Sang in the context of a school board for six years. Sang is both confident and humble, and he proves his desire to learn by asking good questions. Sang encourages unity and collaboration among people and has a way of bringing out the best in those he works with.

Jeff Boehm