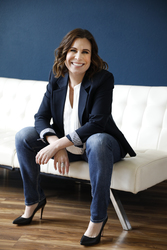 Sarah Blake

Denver, Colorado
Business Coach, Leadership Coach, Entrepreneurship Coach
Affiliated with CCA - Emotional Intelligence Coach, ProSci, DiSC, 5 Behaviors, CultureTalk
I coach entrepreneurs with business, integrated marketing & values, and creating alignment between personal & business. I coach individuals & teams in emotional intelligence & leadership development.
About Me
Sarah Blake is CEO and founder of Sarah Blake Consulting focusing on Emotional Intelligence & Leadership coaching. She works individuals and companies utilizing coaching, trainings/facilitation, and consulting strategies to reinforce growth.
Core to her personal & professional life, she believes when there is alignment with our stories, values and surroundings, there is alignment within.
Co-creating possibilities with her clients is what drives her.
For over 20 years, she held many different titles in the corporate world; business development, strategic marketing, human resources to name a few.
She has an M.S. in Organizational Leadership & Development, many different professional certificates across many disciplines, as well as a founding member of The Global Institute for Thought Leadership.
She is professional coach affiliated the ACC as an Emotional Intelligence and Leadership coach.
She resides in Colorado, with her dog(s) – depending on if there are foster dogs in the house or not.
Reviews
2 reviews (5.0)
Sarah is an excellent sounding board and collaborator. She helps me organize ideas and turn them into business goals. She brings balance as a supportive coach and savvy business consultant.

S. Young
Having Sarah as my coach has been extremely helpful in organizing my thoughts and priorities in a way that allows me to maximize productivity. Sarah and her system for accountability have been effective for achieving the lofty personal and professional goals I set for myself this year. Working with Sarah has been a powerful tool for organizing those goals into a focused plan

G. Parker