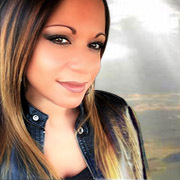 Sarah Lou

Macomb, Michigan
Life Coach, Relationship Coach, Family Coach
World Coaching Institute, CPC, CRC, CYPFC
I coach adults and teens that are experiencing sadness and anxiety from Situational or Adjustment Depression, helping them live the happy life they were meant to have.
About Me
My clients are affected by Situational Depression, also known as Adjustment or Reactive Depression which is a short-term form of depression and quite different from clinical depression. It has been considered more of an adjustment disorder rather than a true depression. This type of depression is triggered by external events. Any adjustment, good or bad can bring on anxiety, sadness and several of the feelings below.
Depressed mood
Listlessness
Unfocused worry
Sadness
Anxiety
Feeling nervous
Stomach ache
Missing work, school, or activities
Feeling tired
Feelings of hopelessness
Tearfulness
Loss of concentration
Recurring bouts of crying
Behavioral problems in children and teens
Headache
Heart palpitations
Abusing alcohol or drugs
Suicidal thoughts
Imagine waking up every day feeling happy and refreshed. If any of the above symptoms sound like you, I can help change your life. I am a great listener and have an empathetic ear. Together, we will pinpoint the cause of these feelings and from there get you back on the right track! I set myself aside from other coaches by offering a FREE 30 MINUTE SESSION! During this session we will get to know each other by taking part in a "client-coach" assessment that will benefit you in so many ways. It will allow YOU to get to know YOU and in turn, help ME help YOU!
I am uniquely qualified to help you with this specific type of depression because of my amazing training at the World Coach Institute. I am a Certified Relationship, Youth, Parent & Family Life Coach and a member of the International Coach Federation. Having years of experience battling these adjustments myself, makes me the perfect coach for you.
Contact me today, it will be the BEST investment you make for your life!
Reviews
5 reviews (5.0)
"Since I've had a few sessions with Sarah, my anxiety has lessened. I was coping with the death of my sister in all the wrong ways which was becoming very unhealthy for everyone around me. I cannot thank you enough and I can't wait for our next session. What you did for me will forever impact my life moving forward."

Shelby, Chicago, IL
"I stumbled across Sarah after researching coaches for days! My relationship was falling apart and I quickly followed the advice she gave me like my life depended on it. It worked. It took a few sessions, but things slowly started to turn around, and we are now back on the same page."

Brittany, Columbus, OH
"I just wanted to say thank you for being such an inspiration in my life. Your thoughtfulness cannot be measured. I can never thank you enough for your kindness, professionalism, and sincerity with the life lessons you have worked with me on. I will be honest in saying that I was skeptical at first, but as I progressed through, your advice has helped me in more ways than you can imagine. You are a true blessing and I am happy to have you in my life!"

Jen, Chesterfield, MI
"My experience with Sarah has been life changing. I was having issues with my teenagers not listening to me. As a single parent I was at my wits end! Sarah gave me techniques to get them on track and now they are actually listening AND more open about sharing with me! I couldn't have asked for a better coach! Sarah can help you work through any situation life brings your way."

Anne, Tulsa, OK
"I approached Sarah because I was having problems in a relationship. We just moved in together and it was taking a toll on my life. My stress level was through the roof because of all the new changes. Sarah helped me by giving me solutions for each issue one at a time. The results were brilliant! My boyfriend and I are talking more, doing things together again and have a better relationship overall. I would recommend Sarah to anyone that needs guidance in their lives!"

Samantha, San Francisco, CA