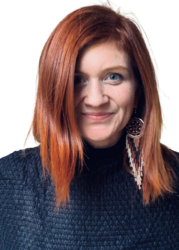 Sarah McMinn

Portland, Oregon
Spirituality Coach, Entrepreneurship Coach, Health and Fitness Coach
Coaching Training Program w/ Textured Coaching, Dharma & Spiritual Coach Training, Trauma Informed Plant Medicine Facilitator, Reiki I & II
I help support people who are ready to awaken all parts of themselves, allowing them to level up - professionally, relationally, personally, and spiritually - and find their unique purpose.
About Me
Are you feeling unsupported and alone?
Are you waking up and asking yourself, "Is this all there is?"
Have you forgotten your own power?
You don't need to live this way. My coaching program is designed to help people awaken all parts - body, mind, and spirit - and bring them together in a nurturing, curious way. Together, I will help you master self-care, understand intention setting and manifestation, discover your soul's purpose, and begin stepping into your future, higher self.
My clients are always telling me they feel a freedom they've never experienced before. A calming influence that comes from knowing what truly matters in their lives and understanding that everything is a choice. After working through my program, my clients have developed skills to recognize their higher selves and start living into that dream version.
I know this journey because I walked it. It took the complete devastation of an unexpected divorce before I truly woke up and started living my life.Since my own rock bottom experience, I've
1. launched my first business, making six figures within the second year
2. started a women's entrepreneurial group, supporting many women launch successful businesses
3. created a schedule that allows me to work part-time and pursue outside passions
4. found my soul's purpose and built a life centered around that work
4. and most importantly, live with a deep grounded joy that is bigger than any circumstance
And now, I dedicate my life to helping women like YOU rediscover their own internal abundance by helping them step into their own power.
Some of my training and certifications include:
10-year Nutrition Coach & Influencer
Dharma and Spiritual Life Coach Certified - Dharma Coaching Institute
Holy Fire Reiki I & II Certification
Meditation Teacher
Shamanic Practitioner
Trauma-Informed Facilitator
Reviews
2 reviews (5.0)
When I started my own business, Sarah was not only my professional, logistics coach but also a constant inspiration into the deep work of love. I feel like I can tell her anything + she understands.

Brooke LaGrand
Working with Sarah has been incredibly helpful and transformative. Her warm and loving guidance has helped me navigate and heal from a painful and toxic relationship and find community and support in all aspects of my life. I'm living lighter, attracting and manifesting all the good stuff in life, and witnessing everything fall into place!

Sunny