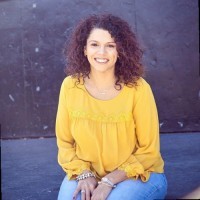 Sarah Senan

Wallington, New Jersey
Life Coach, Leadership Coach, Career Coach
I coach women who are frustrated with their current circumstances and are ready to take control of their lives. I also coach leaders who are frustrated that they are not using their strengths at work.
About Me
Sarah Wahiba Senan is a life coach, teacher, and writer. She found her passion in coaching in 2015, when she made changes in her own life - including a 100+ pound weight loss, reorganized her life in a way that brought her more joy, and said no to being a workaholic. In the middle of this journey, she discovered life coaching, and realized she had a gift that could help others gain control of their lives, just like she had. While working with one on one clients, Sarah helps them to tap in to their potential, while gently guiding them to move the obstacles present out of their way. Clients have shared that Sarah's coaching has allowed them to change their own inner dialogue beyond sessions, to be more empowering and more kind to themselves so that they can continue to get more done, beyond sessions. Her clients have hit career milestones - landing their dream job, starting their own business, and leaving a job that was utterly draining.
One of the core principles she uses is small changes are truly what lead to the big changes we are looking for in our life. She encourages everyone she works with to break their goals in to tiny, bite sized chunks, in order to gain the traction they're craving, while ensuring the goals feel deeply aligned to what they truly want.
Reviews
Sarah doesn't have any reviews yet.